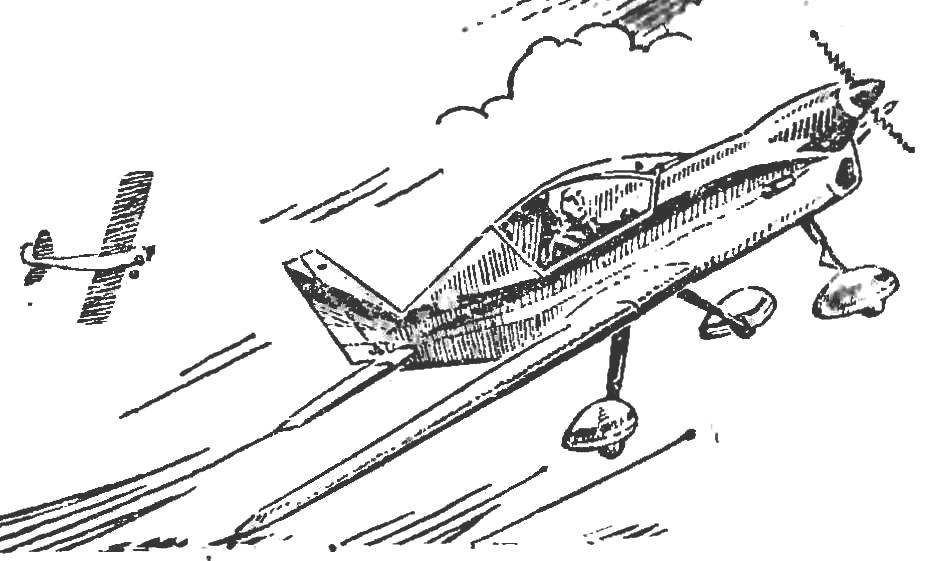 The results of the last three meetings, which were attended by hundreds of aviation enthusiasts, showed that the majority of the devices is executed at a high professional level. But there were planes, which the creators clearly lacked basic knowledge and experience. These machines, made in violation of the laws of aerodynamics and theory of strength, to fly is not allowed.
We hope that the published material
engineer V. P. Kondratyev, member of the technical Committee of ALS-and ALS 84 and 85, to help Amateur designers to avoid many mistakes in the development of ultralight aircraft.
Technical job — this is what usually starts the design of the aircraft. Suggest to articulate it. Above all, it should reflect the purpose of the aircraft type and engine power, operational overload, the equipment and payload. In the present TOR, there are other characteristics — maximum speed, climb rate and others, and the result of the study defines the parameters of the power plant. But the "homebrew" choose the engine is not necessary. And the power of the motor in conjunction with stall speed almost uniquely identify the flight data. This is the algorithm of the proposed method of finding the parameters and flight characteristics of the aircraft Amateur