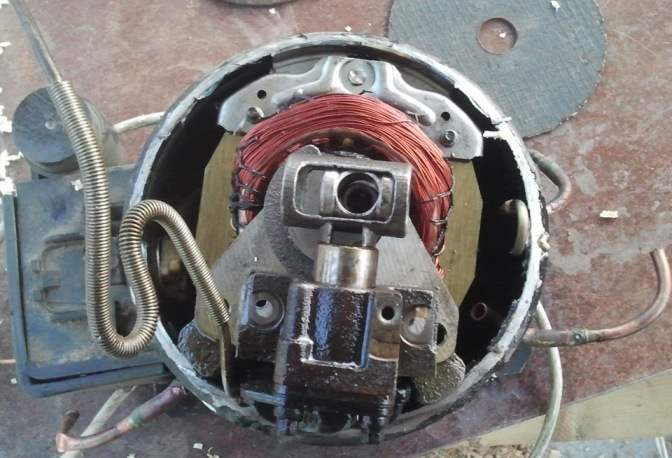 For the qualitative and rapid painting using airbrushes and spray guns, for many other works in the home Studio suitable table mini-compressor which can be assembled from the compressor unit of the refrigerator. Moreover, it is not necessary to use the new host is quite good and with a clogged pump valves. The main thing – would be a good motor. And you can check it easily before disassembly – using an ohmmeter, measure the resistance of starting and working windings (respectively 5 and 20 Ohms).
To extract the motor with the pump from the casing, you will need to do at the ends of the casing are two annular cut. Then, unscrewing the four mounting bolts M6 to pull out from one side of the stator, and a rotor pump mounted on the disc-shaped base.
To restore functionality of the valve is sufficient to wash them in gasoline or acetone (collecting, should establish their petals strictly on the former place). Verified the functionality of the pump after Assembly by rotation of the rotor of the motor with a closed outlet pipe.