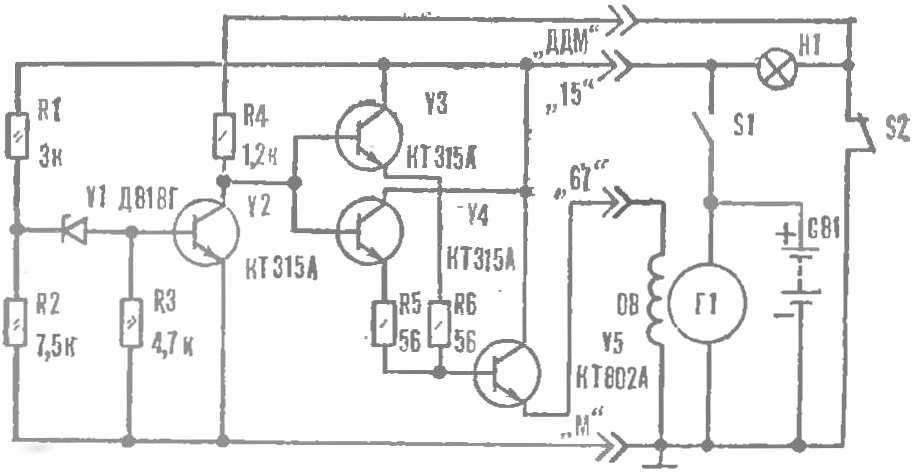 Many motorists available means, to improve the performance of various components of your machine. Considerable help in providing them electronics. To take at least a variety of electronic ignition system, which "M-K" repeatedly told. Today we offer the owners of "Lada" and "Cossacks" to build a simple electronic voltage regulator (ZRN), constructed in Kharkiv by B. Krutikova.
It has no mechanical disengageable electric contacts, at the time of starting the generator does not load the motor and battery. Thus facilitating engine starting crank handle with a weakly charged battery. The use of this device eliminates surge in the onboard network, it will not create radio interference. In addition, ZRN allows you to control the system oil pressure.
The device has four pins for connection and power supply system of the vehicle (see schematic diagram): "DDM" – to the oil pressure switch, 15 is the n pole side to the positive network, "67" — to the excitation winding of the generator, the "M" to vehicle ground (minus power supply).