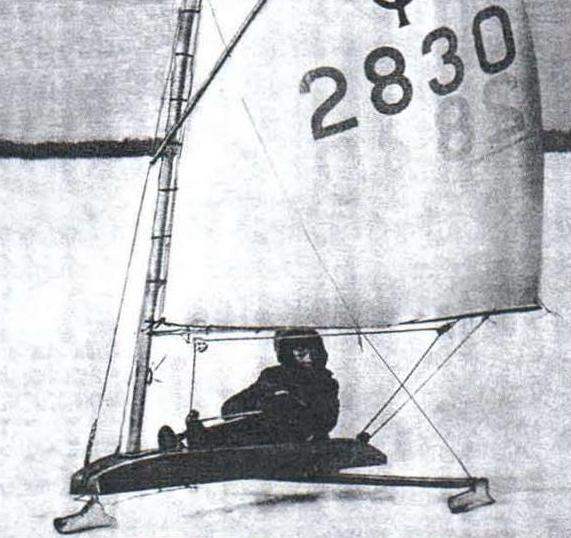 For living with a little bit of a big pond is always a great temptation to build something for the development of its open spaces. The boys excitedly knock together simple rafts who are older for a range of boats. And since such open spaces is constantly blowing winds, comes the dream of the sail. With the onset of the harsh cold of different types and sizes sailing ships are replaced by yachts competing in speed with the wind. Their arrow-shaped body resembles a race boat and the sail with a mast a miniature yacht. But the speed is incomparable due to the fact that the Buer moves on skates is soon flying over the ice, despite the fact that the wing only one. But what! Here everything is important: the fabric and form, and stitched, and as generally arranged.
The one who sees the Buer for the first time, will be conquered not only the beauty but also the complexity of its device, causing a doubt whether it is possible to repeat this miracle on their own.
To help those interested in creating such a device the Hungarian magazine", Earmaster" offers a simplified version of glider available for self-production.
What is
If we consider comprehensively the main blocks of the device, we can distinguish three of them: a longitudinal panel with a mast in front and the seat rear; rear cross "wing" with the beam stiffness at the bottom and two skates there and steering lever rotary skate under the body panel (closer to the front). You can even add a simple braking device of the scraper type in the form of two tubular levers, hinged at the end of the case.