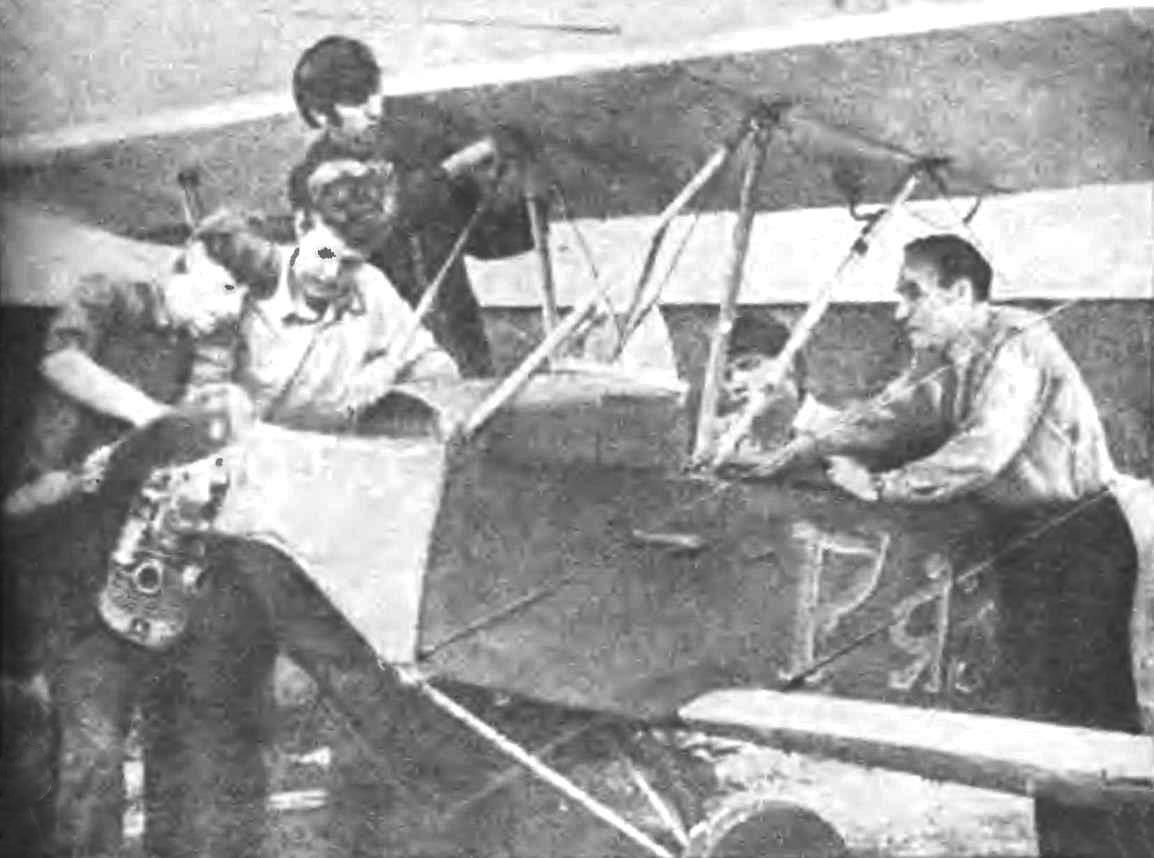 It was built of plain newsprint. This simple design N. V. Rumyantsev, the head of one of clubs of young technicians of Ryazan, was able to captivate the children, introduce them to technical creativity. Did snowmobile, scooter. But, apparently, remained in boys, the call of the sky. Manufactured glider. And now, according to a snapshot sent by them, became interested in the idea to build the plane.
Recommend to read
NOT A FEATHER, BUT A PERK
Using that is a simple device to the electric hand drill, can greatly facilitate many of the operations for cutting the patterns on the wood. The curved fixture made of sheet steel,...
B-25 Mitchell Bomber
RC replica model in 1/9 scale American bomber during the Second World war. Model made from balsa and plywood construction designed for use with internal combustion engines.     ...