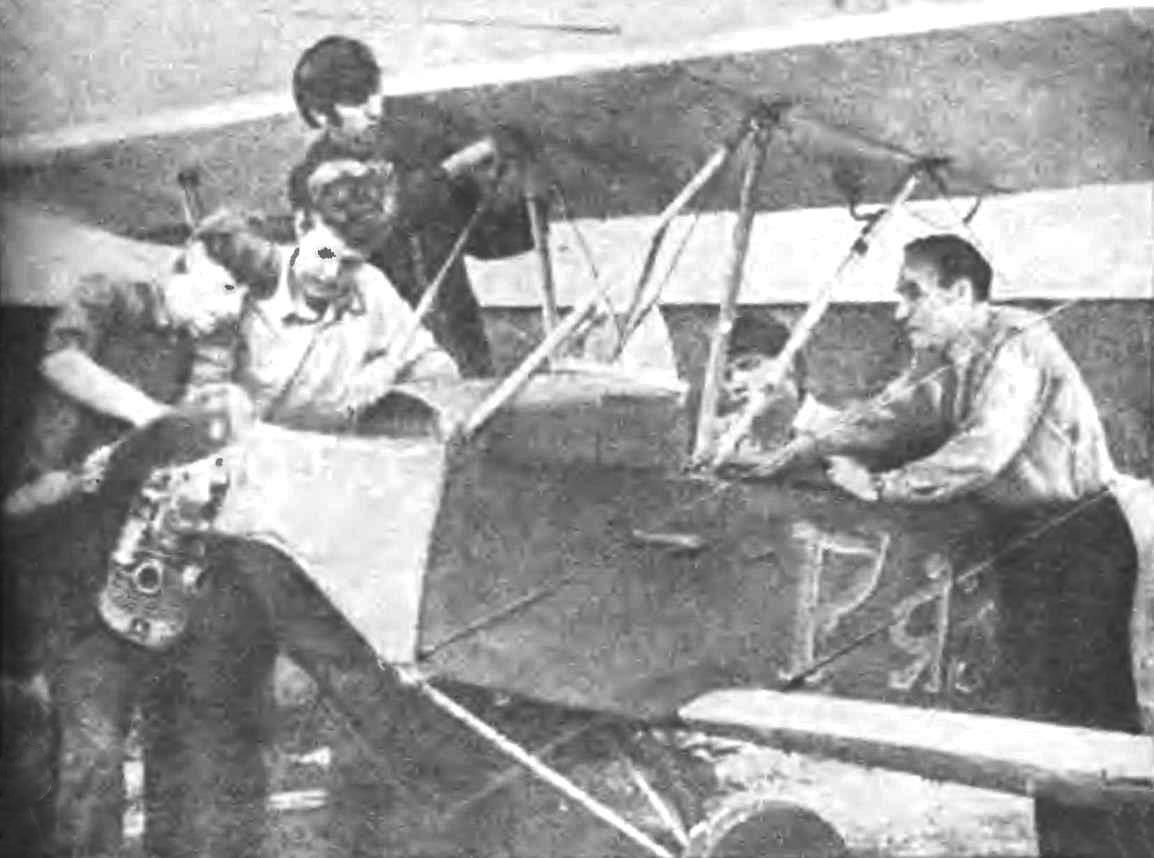 It was built of plain newsprint. This simple design N. V. Rumyantsev, the head of one of clubs of young technicians of Ryazan, was able to captivate the children, introduce them to technical creativity. Did snowmobile, scooter. But, apparently, remained in boys, the call of the sky. Manufactured glider. And now, according to a snapshot sent by them, became interested in the idea to build the plane.
Recommend to read
PARACHUTE IN THE SKY
This motor glider (currently, such devices are often referred to paraleli), developed in the design office of the club of Amateur technical creativity "Evrika" Yakut posely Torgo, called...
"WASHEE-WASHEE" ON THE SIDEWALK
In Moscow in the yard of the house № 11 on the 2nd Schukinskaya travel can often see the most incredible car designs, which are operated by boys and girls. And the amazing thing is that...