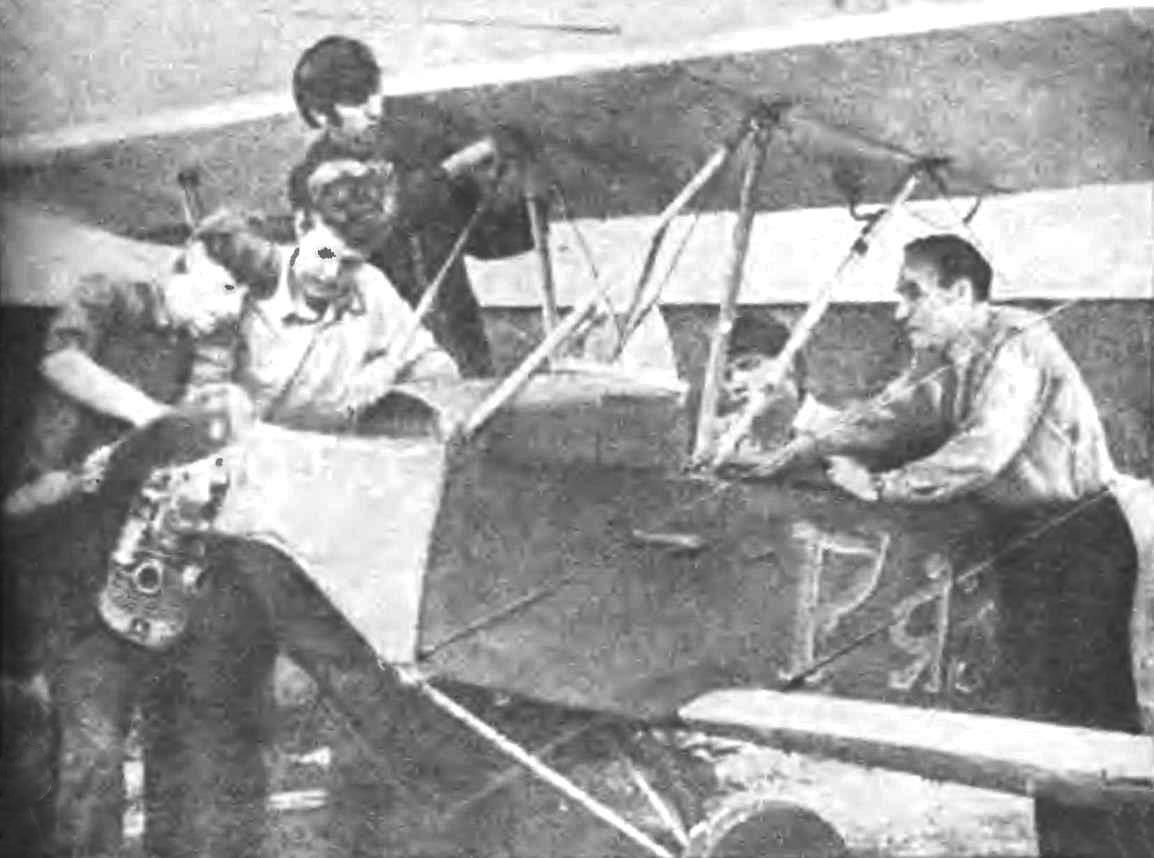 It was built of plain newsprint. This simple design N. V. Rumyantsev, the head of one of clubs of young technicians of Ryazan, was able to captivate the children, introduce them to technical creativity. Did snowmobile, scooter. But, apparently, remained in boys, the call of the sky. Manufactured glider. And now, according to a snapshot sent by them, became interested in the idea to build the plane.
Recommend to read
"LOUD" PHONE
Enough next to your telephone to put a small plastic box, as from the speaker there is a loud voice. The secret here is simple: mounted in the box coil (scheme) "detects" the electrical...
PROGRAMMATOR FOR CHIPS
Hams, self-repairing computers and modern means of automation or manufacturing such equipment, are faced sometimes with the need to record information in the chip programmable logical...