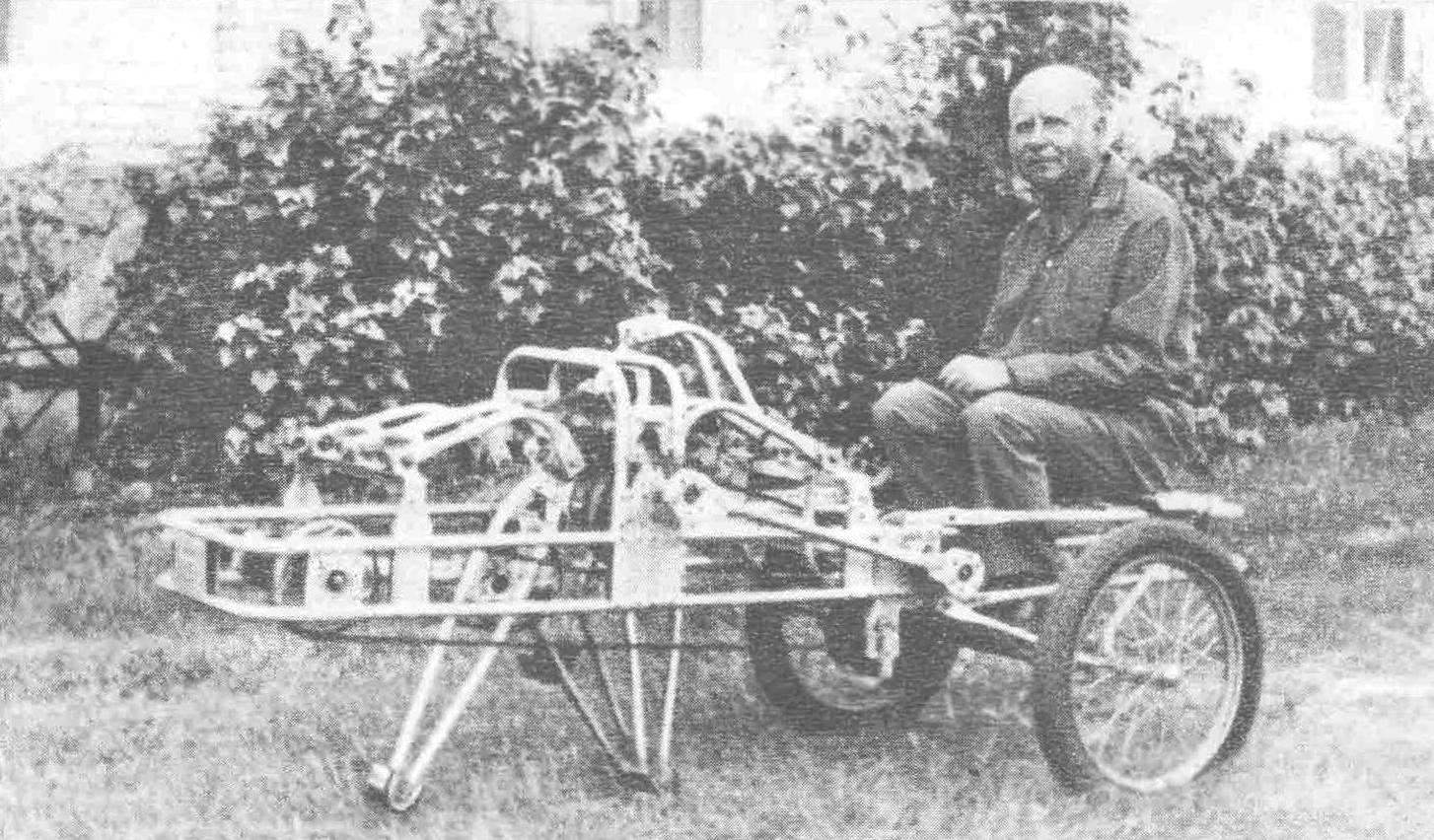 Agree that when you look at this picture I recall of illustrations of sci-Fi novels, telling inpresence. Design I. Lagos from the village Donbasenergo Voroshilovgrad region, perhaps for this reason he received such a fantastic title.
"8 years I have been designing stepper mechanisms, the author writes. — Over the years, built 4 small and 6 large models. The latter, shown here equipped with an electric motor with 250 watts of power and reaches speeds of about 5 km/h. Its disadvantage is that the path length depends on the length of the cable connecting the motor to the power grid".
I. Lagusa now building a new model with the internal combustion engine.
Recommend to read
THE MOTOR IN THE ROLE OF TESTER
Among the devices that are used to check (continuity) of electrical circuits, not take samples. They are simple in design and application. The probe is an indicator, in series with which...
EXAM FOR HOME
On their land the owner had built a two-storey box "canadian" house on the tape base. Area, nearby, has long been on sale. Finally she got the owner who invited the surveyor to the...