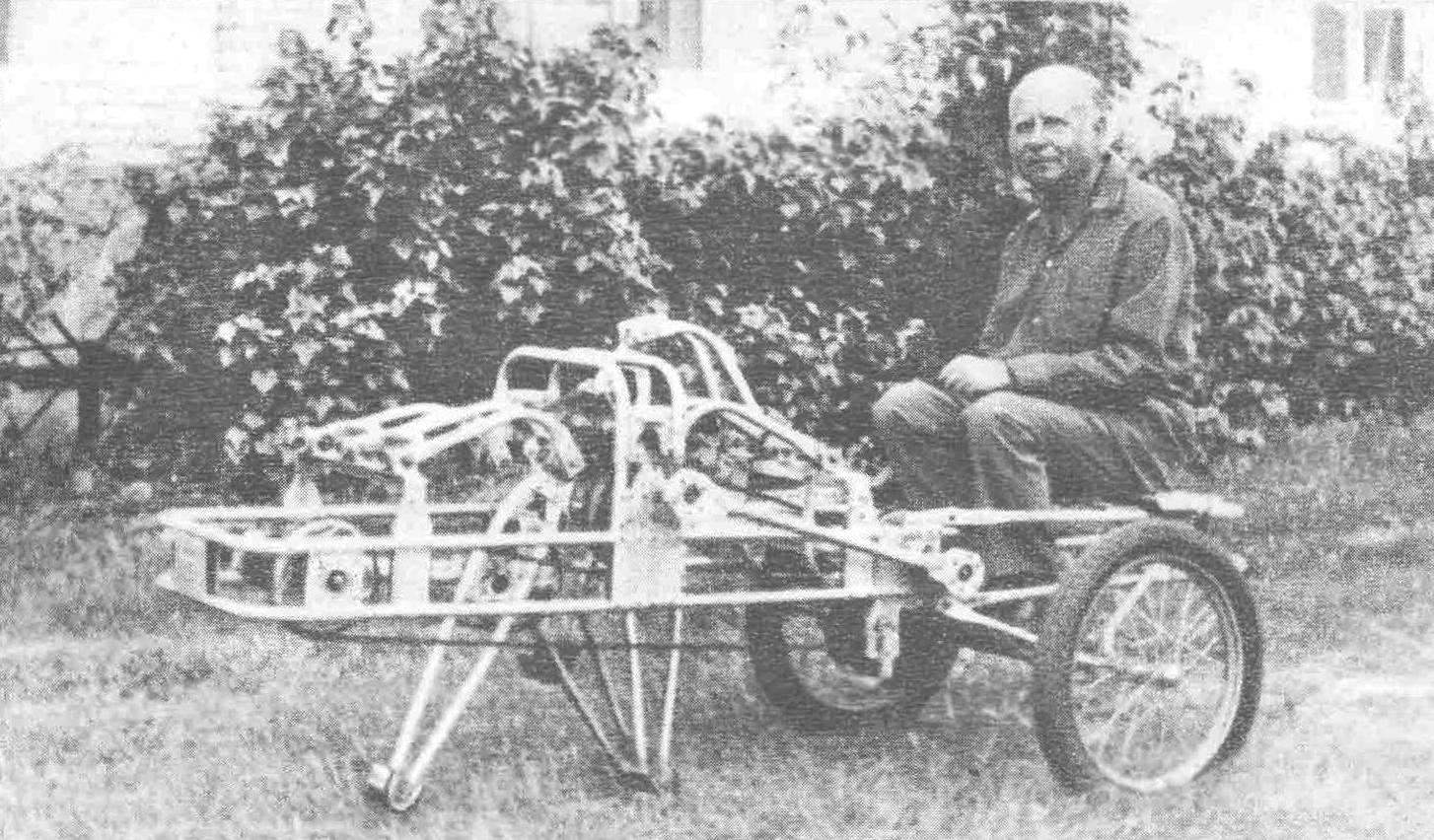 Agree that when you look at this picture I recall of illustrations of sci-Fi novels, telling inpresence. Design I. Lagos from the village Donbasenergo Voroshilovgrad region, perhaps for this reason he received such a fantastic title.
"8 years I have been designing stepper mechanisms, the author writes. — Over the years, built 4 small and 6 large models. The latter, shown here equipped with an electric motor with 250 watts of power and reaches speeds of about 5 km/h. Its disadvantage is that the path length depends on the length of the cable connecting the motor to the power grid".
I. Lagusa now building a new model with the internal combustion engine.
Recommend to read
OUT, BUT NOT IMMEDIATELY
One of the inconveniences in the design of many cars is that the interior light goes out immediately when closing the doors. There are, however, a special device to delay the power light...
SCISSORS-A COMPASS
In this role, the scissors there may be in those cases where it is necessary to mark out the surface measure equal segments. It is enough to fix the ends of the scissors between two...