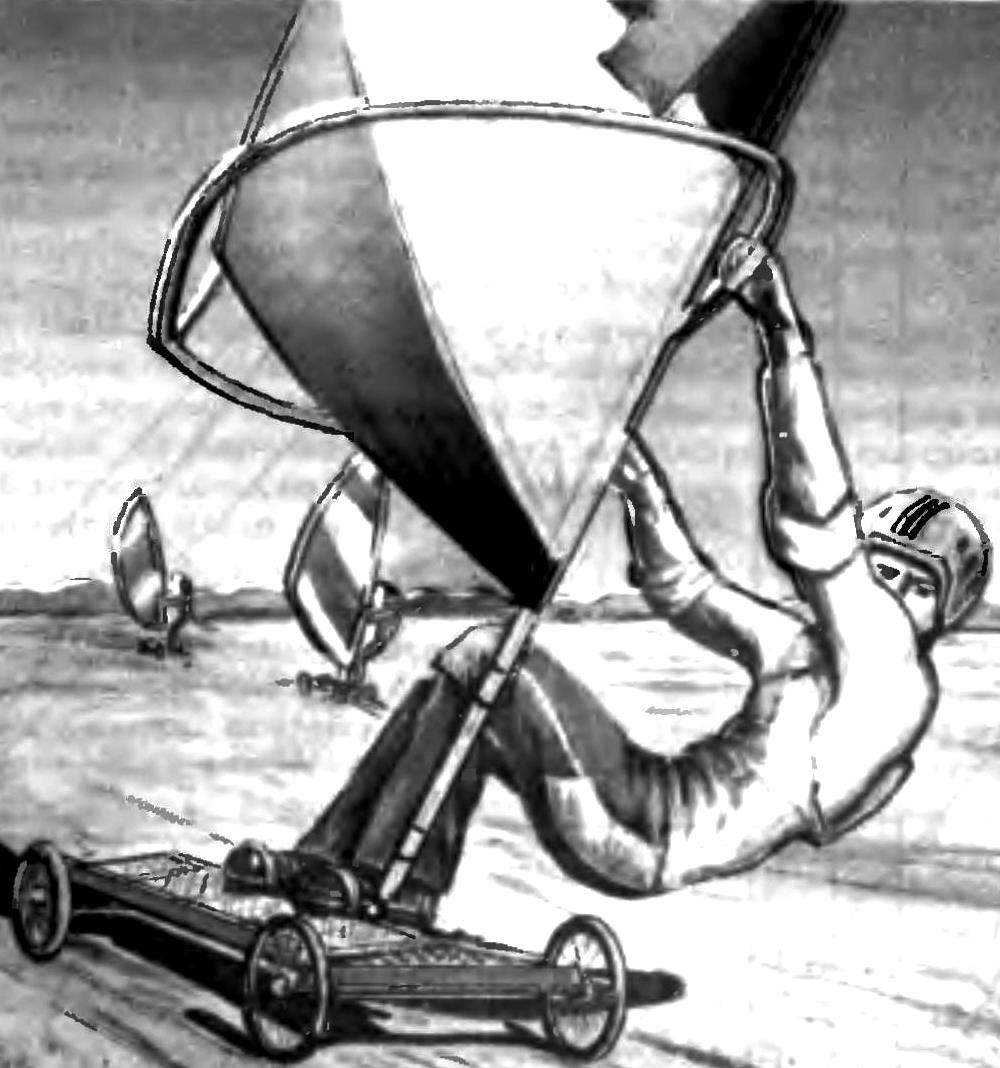 Historians say that the sail appeared on land about four thousand years ago! Fiction? No, the reality is — there is documentary evidence.
In 1935 the Italian archaeological expedition at the excavations of the temple of Ptolemy near the town of Medinet MADI discovered the remains of the ancient land of the sailing ship. Designed and manufactured it was under the leadership of the Egyptian Pharaoh Amenemhet III (1849-1801 BC). It was a rook, which floated on the Nile at first, and then mounted on four wooden wheels. Two four-meter mast stretched colored sails. The inscription found in the desert of basalt polished slab read: "Pharaoh Amenemhet III traveled from here across the desert to Medinet in a sailing boat driven by the wind."
In ancient Russian Chronicles, found the description of the campaign of Kiev Prince Oleg with a team to Byzantium in 907. The Greeks closed the entrance to the harbour of Constantinople with a chain blocking the way Russian courts. "And Oleg commanded his warriors isdelete and vosstanovite wheel ships… and idyashe to the castle." With a fair wind the ships on wheels rushed to the city by land, bringing the enemy into horror and confusion.
Plains of the sea coast of the Netherlands and the constant strong winds blowing from the sea, has prompted the Dutch mathematician Simon Stevin (1548-1620) was the idea to use the sail on land. Enlisting the financial support and patronage of the Prince of orange, Stevin in 1600 built a land sailboat, dubbed the "Hague miracle." Despite the opposition of the Church, considered the invention of the "devil's work", Stevenw managed to organize a regular on the Dutch coast between the cities of Heveningham and Petten, lying from each other at a distance of 60 km, the Wagon could seat up to 20 passengers and has a top speed of about 30 km/h.
During the first Railways in the coastal areas of Canada along the rails at speeds up to 50 km/h cruising cars, equipped with masts with sails and driven sailors.