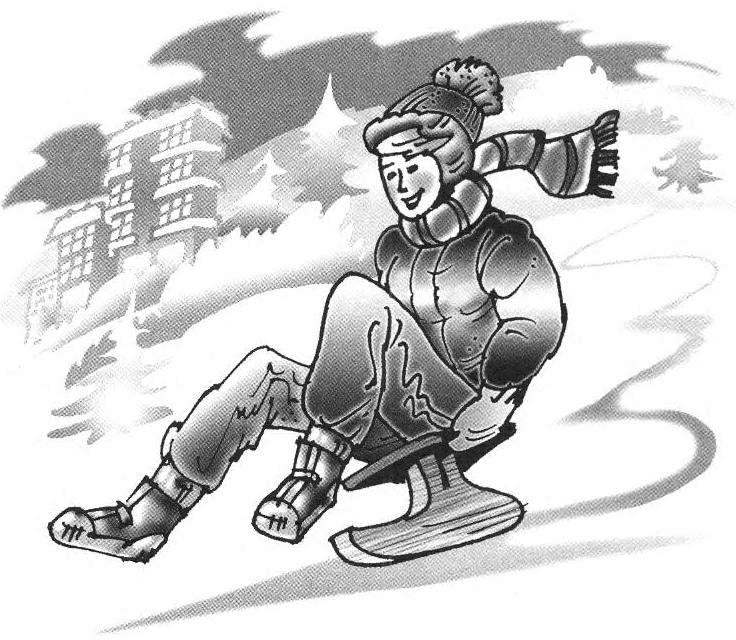 The elderly with a sense of humor remember the fun of skiing with the snow slopes on primitive boats — maskoobraznym the kruglyashi of frozen in the old city of wet hay. Or noisy slopes "small bunch" on a normal sledge, from which before it was shot shafts…
And today manufacturing offers a wide variety of toboggans and metal, and plastic, up to the controlled steering "Chuk and GEK". And still craving for making homemade unusual winter continues unabated.
In answering this continuing interest in extreme types of riding from the mountains, Bulgarian journal "Put himself" offered a curious design snow scooter which will attract the attention of young people to not only accessibility for self-production, but unusual ways of riding.
The originality of the projectile that he is on the same snake. On the one hand, simplifies the manufacture of the snow, and with another — complicates itself rolling down from the mountains, which adds to this popular among today's youth of extreme. Indeed, it is enough to observe the rapid descent on this machine to understand that adrenaline is enough. The projectile behaves like a skittish skakunok, winding and bumping over the uneven surfaces, as if trying to throw off the dashing rider.
How is the scooter
The basis of it, of course, the curly snake, working both as a ski, and how to support the seat. It is made of wooden planks (or plywood re-adhesive), 40 mm thick, which is imparted to the corresponding form, shown on the grid. Poloz egged metal (s2 mm) or nylon (s mm) tape (on the screws), and in the upper part on both sides is attached with screws l-shaped brackets (from the Board s20 or suitable metal). It also screws (or bolts M3,5) is attached to the seat.