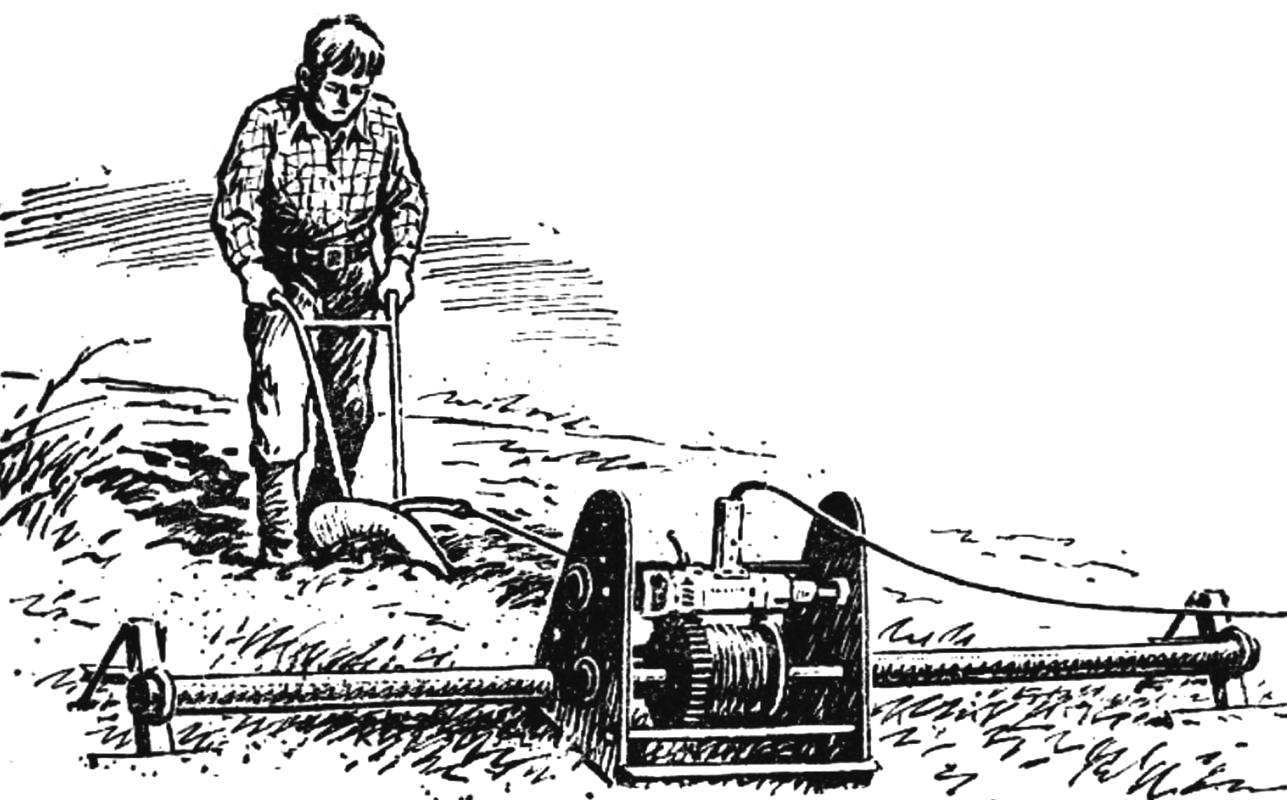 Blessed be the day and hour when the person came up with the idea to put the cartridge for fastening the tool to the shaft of the motor. As a tool the drill has become a widespread tool. Why not just make a drill: drill, cut, grind, Polish, mix, mow, and plow … even now!
In fact, the idea of using electricity in agriculture originated in the late 1920s, when the VIII all-Russian Congress of Soviets approved the plan of electrification of Russia. The realization of her life began already in the autumn of 1921, specifically, on October 22. In the gloomy, cool day on the field Butyrskaya farm near Moscow hosted the first Soviet test of an electric.
Since then much water has flowed through the turbines of hydroelectric power plants… Energy going through the wires, has become an inherent part of our existence. However, the fields of the country working machines, equipped with powerful and mobile internal combustion engines, but the idea is to plow the electricity is still living. The confirmation of the successful experience of the V. I. Morozov, a resident of the village Pavlovo-on-Neva, Kirov district, Leningrad region. He handles the infield with an electric of his own design.
Plow Morozov"s the most common: a ploughshare, blade, adjustable tow hook and the handle, which the ploughman holds it in the furrow. But "hitched" to a plow winch shown in the illustration. Design CE simple. Between the two steel plates of the housing in bearings mounted several horizontal axes. Rear top mounted single-phase electric power 600 watt number of revolutions per minute 250. The rear arm its mounted on l-shaped bracket, and the axle — bearing shaft. Side handle the drill is pointing up, and the cable from it goes to the power source.