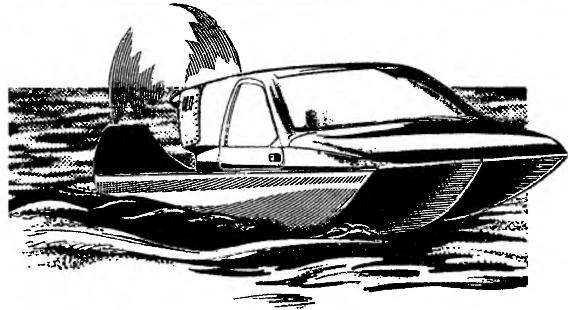 The propeller, or, as at the dawn of aviation, the propeller is experiencing a rebirth. The reason is the emergence of daltelecom and motor paragliders with very advanced rotor settings. The pilots quickly learned that they can be used in ground form.
It should be noted that the power units deltalyo power, reliability and efficiency are ideal for creating aerovision, since the parameters of the motor with propeller is not worse than the traditional powertrain with the propeller. Moreover, the boat with aredigital not afraid of shallow water, reeds, sedges and algae. Besides the engine, the glider releases the exhaust is not in the water, like an outboard or stationary power unit for any boat (from the point of view of environmentalists, this method of muffling the exhaust note is not tenable!), and in the air.
So the airboat. The heart of his rotor setup is an outboard motor "Whirlwind" — a compact two-cylinder liquid-cooled engine capacity of about 25 HP and unfortunately, the frequency of rotation of the crankshaft it great for work paired with a propeller so the motor is equipped with trehochkovym V-belt gear with a ratio of 1.6. V — belts – "Zhigulevskoe", "engine — pump — generator".