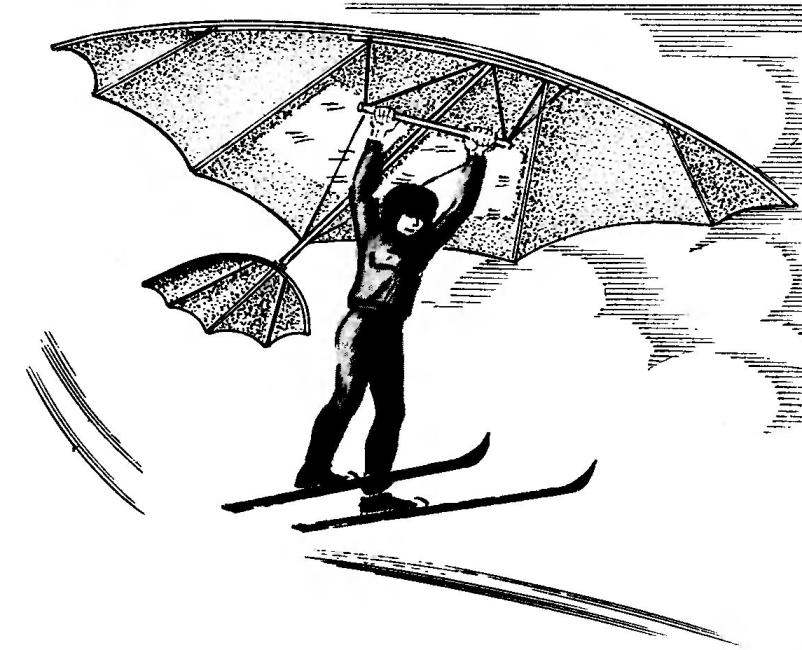 Sail is one of the oldest inventions of mankind, who played a revolutionary role in the development of navigation. The Millennium operation has made sailing propulsion is very perfect, and it seemed that his aerodynamic abilities reached its practical and theoretical limit. A new stage of development of this propulsion system uses the wind power, was the creation of a rigid sail with double-sided sheathing.
In fact, this design is no different from an aircraft wing. Its use significantly improves driving performance sailboats that were displayed on the first ice boats and catamarans, and then on yachts and commercial vessels-verahdah. The only drawback is the bulkiness of such a propulsion device and cannot be folded into a compact bundle.
Readers universal sports projectile based on rigid sails. With skis and roller skis, roller skates and Kabarda, sledges and monaliza it can be used as a very effective propulsion. In addition, this sail can perform the function of the wing, allowing the athlete to make planning the jumping low jumps.