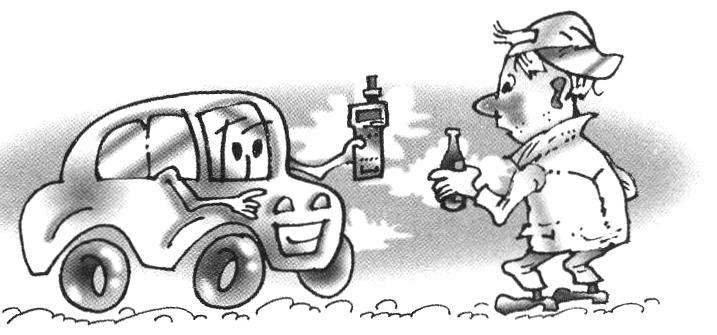 Recently Russia adopted a law allowing drivers to get behind the wheel of a car with a small residual content of alcohol in the blood. Knowing how topical this subject in Russia, I think it is important to highlight some technical aspects of control (and self control) persons who consumed alcohol. Of course, the objective of this study is not in dispute is that the law or the causes of the problem. Below we consider the technical issues on breath alcoholic couples. But first, let's look at the history and production technology of industrial sensors of various vapor and impurities in the air. In many European countries (Germany, Finland, Poland and others) a few years ago appeared in the free sale breathalyzer, or so-called "alcohol vapor detectors" (Roadtest).
Of course, this is not a professional instrument (professional, in particular, equipped with special services, such as traffic police), but these modest devices allow to identify the degree of concentration of alcohol in blood for self-monitoring of the driver to prevent unwanted consequences on the road.
Options of breathalyzer, manufactured by different companies, in Europe a lot. One of them is in the photo, he acquired in Finland in 2005.
Similar devices of domestic production available for sale yet, but ham radio today is able to make a device for control of vapors of alcohol (as with the installation of other sensors with the same parameters to control and other gases, e.g. carbon dioxide or exhaust gas).
The principle of operation of the breathalyzer
The device is an analyzer of alcohol vapors, toluene, xylene and other volatile organic compounds. In the upper part of the housing of the device has replaceable plastic tube designed for receiving blown air man.