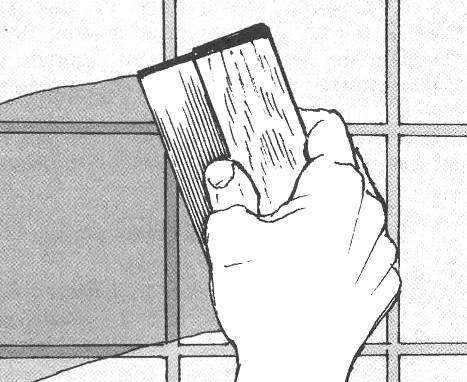 Laying tile without assistance.
Those who build a new home or apartment equips with modern conveniences, it is necessary to take care of tiling. Work on tile laying with the use of modern bonding materials really is not something extraordinary that requires the intervention of external forces. However, installation of tiles with a pattern, requires not only skill, but patience. But this last quality, as a rule, with the plethora of individuals is working.
The choice of material and its quantity. When the cladding material is defined tile, it remains to choose a different stores a desirable variant. However, you should buy a sink, tub and toilet, and then match it with the tile, and not necessarily of the same color.
But even a few stacked in a row of tiles is difficult to imagine how they will be perceived on the bathroom wall. Therefore it is best to choose the tile in the shop. There and the range is richer, and the purchaser shall have the opportunity to see a variety of already laid tiles of the walls of the bathroom. Simple tile usually costs less print — more expensive.