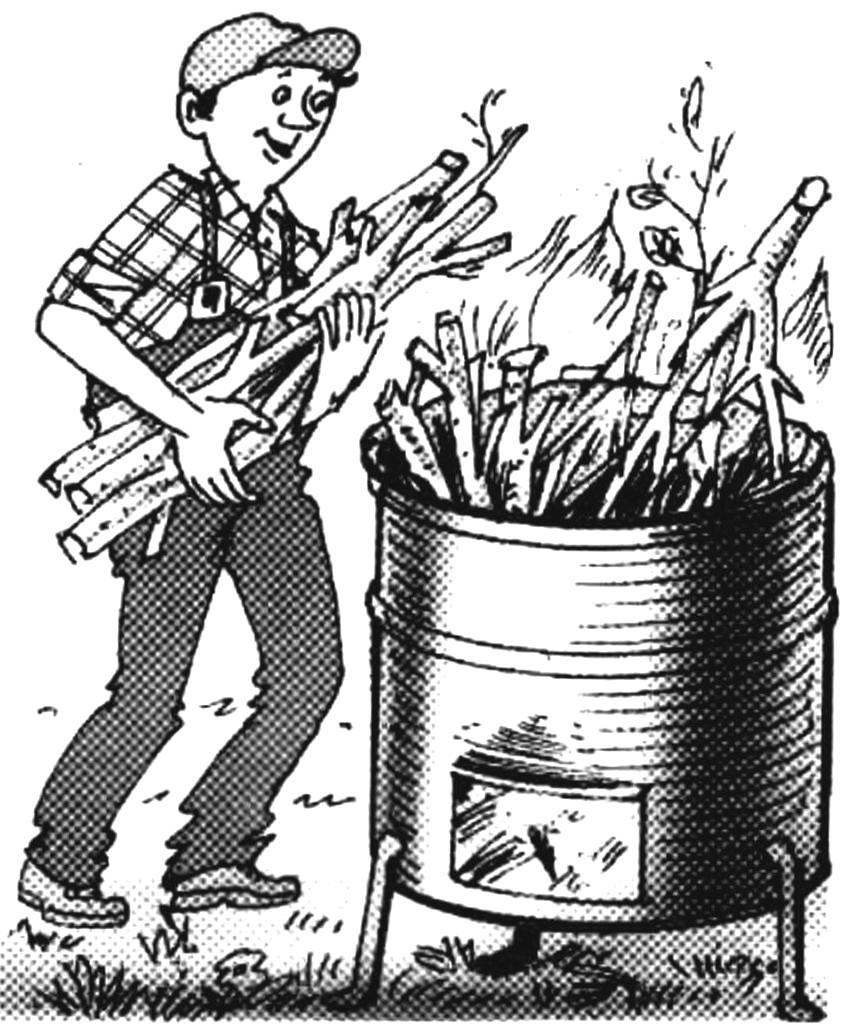 If you take half of metal barrels and its inner wall coat layer of a concrete mix, get durable enough stove for burning various household and garden waste in the garden. Loaded this pizza oven top and bottom can have ash pit to provide the necessary traction and feet to the bottom is not rusted.
Recommend to read
MIRACLE-TERRAIN VEHICLE
I created the all-terrain vehicle (developed design and manufactured a working model) is designed for movement in cross-country. The Rover has a two-piece articulated frame and wheels in...
UNUSUAL ELECTROLET
With a slight rustle of the blades of the propeller model took to the air. Passed one circle, two, three. All this is familiar today in many circles of our country guys raise flying...