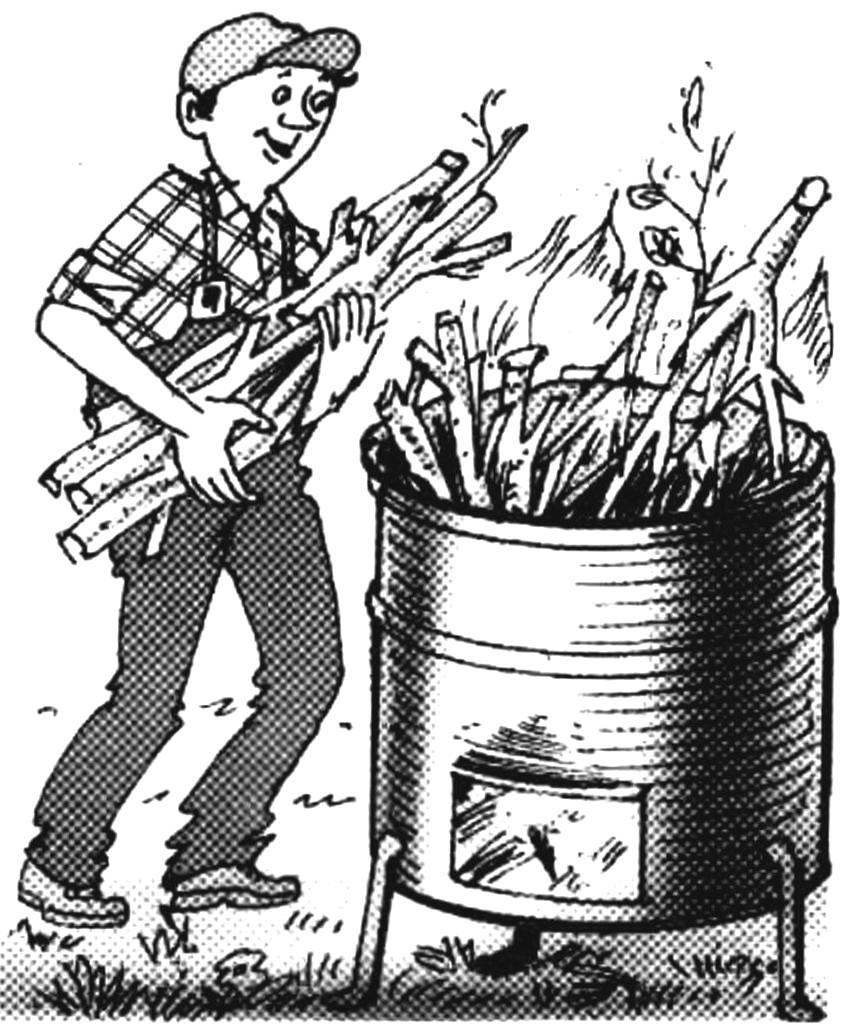 If you take half of metal barrels and its inner wall coat layer of a concrete mix, get durable enough stove for burning various household and garden waste in the garden. Loaded this pizza oven top and bottom can have ash pit to provide the necessary traction and feet to the bottom is not rusted.
Recommend to read
FROM FIELDS TO GREENHOUSES
"In the USSR, consistently implemented program of transforming agricultural labor into a kind of industrial— recorded in article 22 of the new Constitution of the USSR. Mechanized, full...
CLAMPS FOR SKI…
In the summer, and in winter, skiing in storage is usually associated top and bottom, inserting between any boss spacer for retaining desirable deflection. I suggest to use instead of...