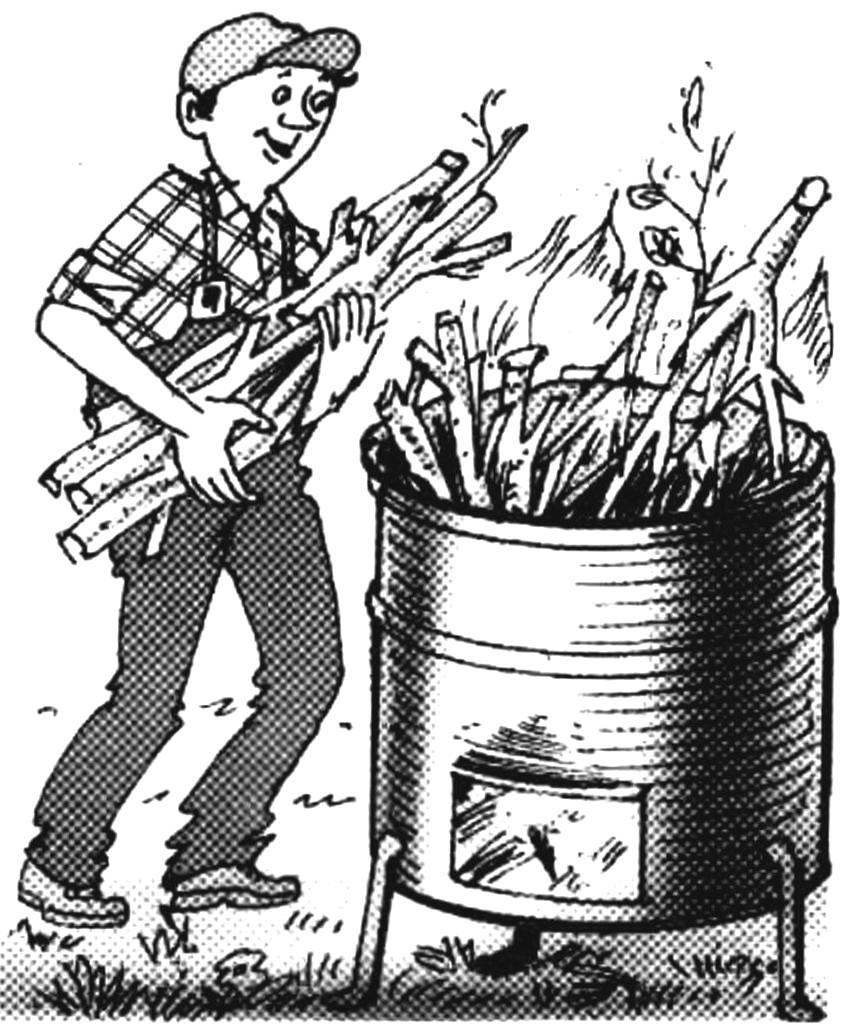 If you take half of metal barrels and its inner wall coat layer of a concrete mix, get durable enough stove for burning various household and garden waste in the garden. Loaded this pizza oven top and bottom can have ash pit to provide the necessary traction and feet to the bottom is not rusted.
Recommend to read
DANCING SET
The first impression when you look at this unusual furniture — it must be not very stable and probably too fragile, not intended to be familiar to such items load. Indeed, could it be...
LACE FOR BRUSHES
During painting operations, any pause — problem: where to put the brush? Help out a simple string, stretched between the ears buckets of paint. Neatly folded on it, the tool will quietly...