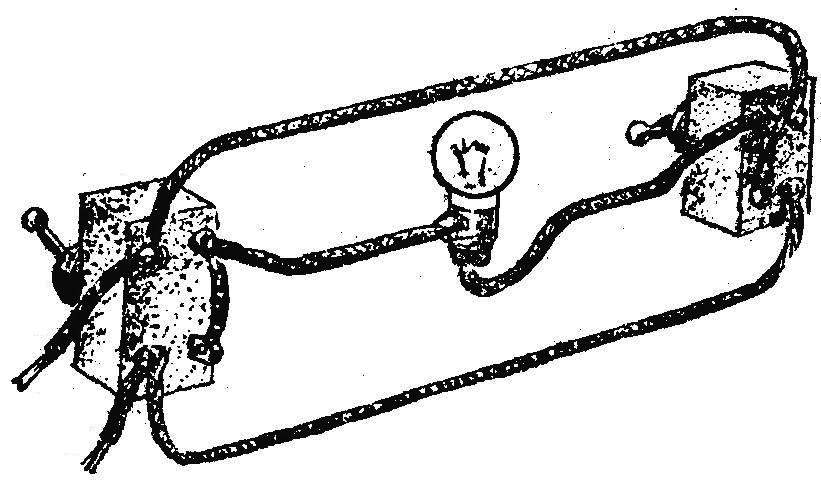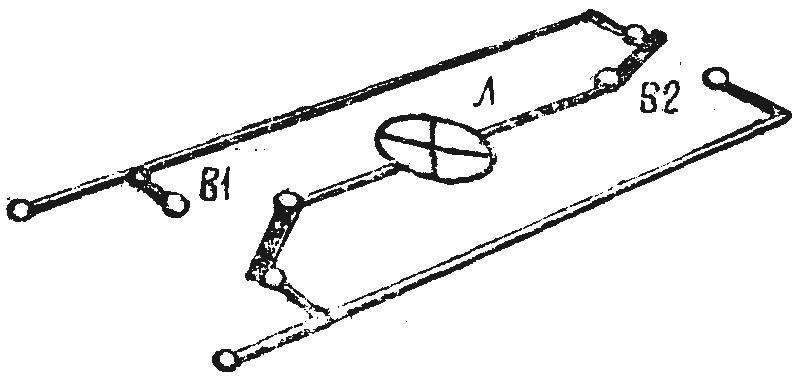 Sometimes you need to control the lights (or other devices) of two points far remote from each other. It may be required in the long corridor, and in the garden, or even in a small modern apartment. This task will help to solve the proposed circuit. For Assembly you will need two toggle switches and a three-core cable. The rest is clear from the driven circuit.
Recommend to read
BUER FOR TRAVEL
The idea is to use the wind power to travel across the icy spaces of the winter Binala I have cherished for a very long time. Even tried to develop a special Buer, tested his design on...
SUCH A STRETCHER IS MORE CONVENIENT
No building that is not without stretcher use them both outside and indoors, and in the basement. And to maneuver in tight areas with the load is not very convenient. It happens, hook...