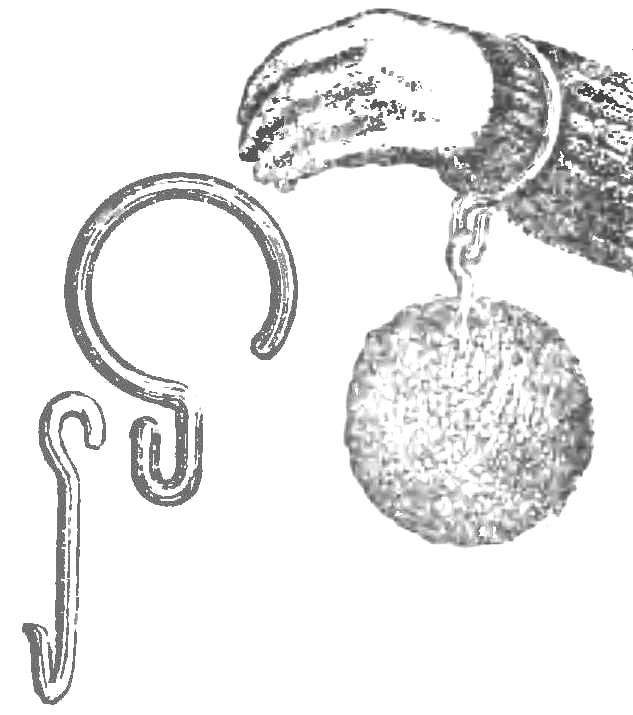 However. it is intended not only for the grandmothers, for everyone who loves to knit and is constantly "at war" with fleeing like a mischievous kitten, a ball of string. Fasten it to my wrist with such "decorations" — n tie even on the go: the ball will always be at hand, literally and figuratively. The device consists of an arc with a hook — it is worn on the arm — and arrow-holder tangle: pierced through the confusion of thread, hooked behind the arc let him try it, now will run away.
Recommend to read
THE HOOK OF THE NEEDLE
To restore the native line in the repair of belts, straps, bags, small hook. But knitting is too big, and thin enough to make yourself uneasy. I propose to use an awl with a tiny hook of...
RESCUE ROCKER
It happens that the boom lifting mechanism is not enough, and the load required to lower only slightly.   In this case, would be bailed out of the auxiliary rocker arm from a...