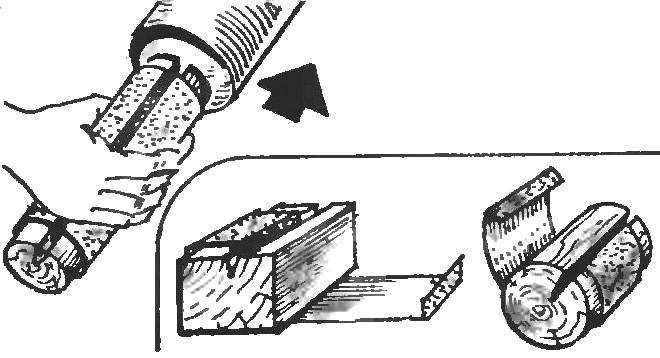 For grinding flat surfaces simply wrap sandpaper any bar — and work will become easy and convenient. Where you want to clean up the abrasive from the inside of the tubular part or "pollinate" zheloboobraznogo, like that kind of fixture. It is a wooden cylinder with a longitudinal slit in it, fill the ends of the sandpaper — get a round abrasive tool.
Recommend to read
WHEN THE ANGLE IS NOT A PUNISHMENT
Sand the angle of the junction of the wooden parts is a handful. However, the operation is much easier and faster if use the bar, one face of which is cut down at an angle of 45°: wrap...
ANY CLEAVAGE
be easily treated with sandpaper, if you use this wooden rod of suitable diameter. The operation is performed through wrapped around it a piece of sandpaper required granularity.