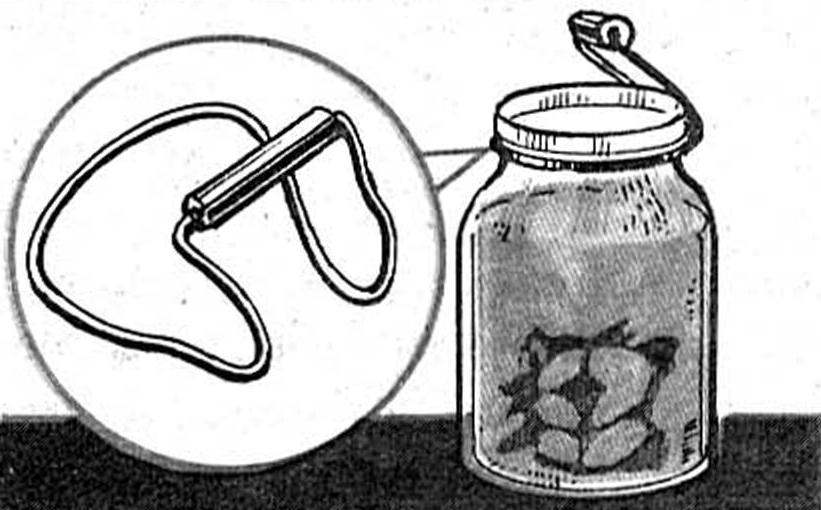 During the canning of vegetables and fruits have to deal with wet and hot banks that need to move or carry. So they don't burn or slip out of hands, lignite from a piece of wire with a diameter of 4 mm here's a grab-handle. The bar itself will serve as the neck of the banks, the narrowest place below the surface for rolling of the cover. The ends of the bow should pull thin and soft wire, wrapped the top with duct tape — get a comfortable grip, no worse than the cans. It is better if the crossbar of the handle will not be in the middle of the neck of the banks, and slightly offset, as shown in the figure.
V. BRAZHKIN, Dushanbe
Recommend to read
INSTEAD OF DUCT TAPE
I want to share with the readers of "M-K" a small trick that often helps me when it is urgent for insulating wires and electrical tape no. Done in this case so I cut a strip from the...
WASTE — AT LEAST
Not every housewife when cleaning vegetables fruits prefers simple knife manual vegetable peeler. Apparently, because this simple and affordable kitchen tool has one drawback its cutting...