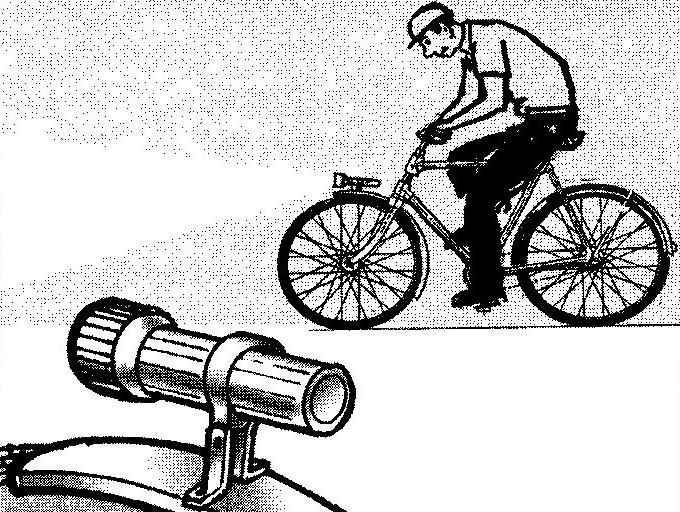 When Cycling in the dark there is a necessity to illuminate the road. If you do not have a standard headlight and a "Dynamo" that can accommodate a flashlight with a cylindrical housing. On the front wheel of the Bicycle is attached to the bracket with the clamp under the flashlight.
The angle of the flashlight can be adjusted. It should be noted that this road is lit and turns, there are no "dead" zones.
Recommend to read
METRONOME-CONDUCTOR
When learning to play a musical instrument to set the tempo often use a mechanical or electronic metronome. Last and I made one of the most popular modern developments. However,...
SCHEMATICE FOR TOMORROW…
Most modelers relation to schematic gliders and rezinomotornaya, to put it mildly, condescending: "three stick a piece of tissue paper and even after running not immediately fall to the...