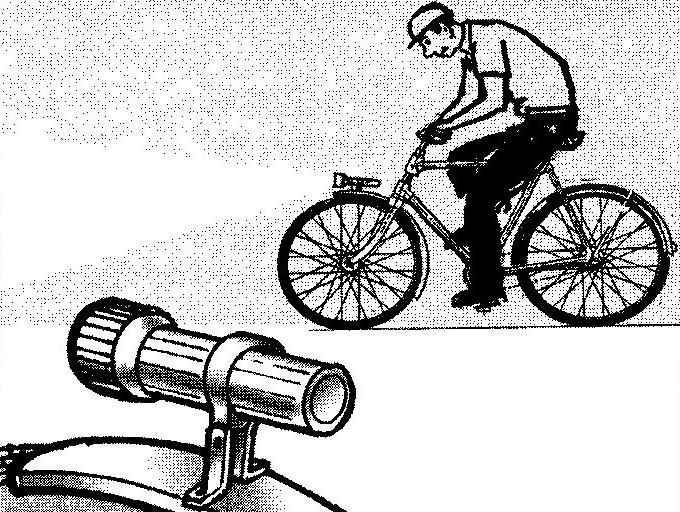 When Cycling in the dark there is a necessity to illuminate the road. If you do not have a standard headlight and a "Dynamo" that can accommodate a flashlight with a cylindrical housing. On the front wheel of the Bicycle is attached to the bracket with the clamp under the flashlight.
The angle of the flashlight can be adjusted. It should be noted that this road is lit and turns, there are no "dead" zones.
Recommend to read
ON "WIND" WITH THE WIND
Little micro-car "the Breeze" was created three years. It was conceived as a double jeep with a canvas roof, flat windshield, three doors, the side from which the glasses had not. A year...
THE MOST ENVIRONMENTALLY FRIENDLY TRANSPORT
What do you notice? They again begin the dog more likely to catch the eye in the yards, on the streets of cities and towns, rural roads — nimble and fast two-wheeled machine with silver...