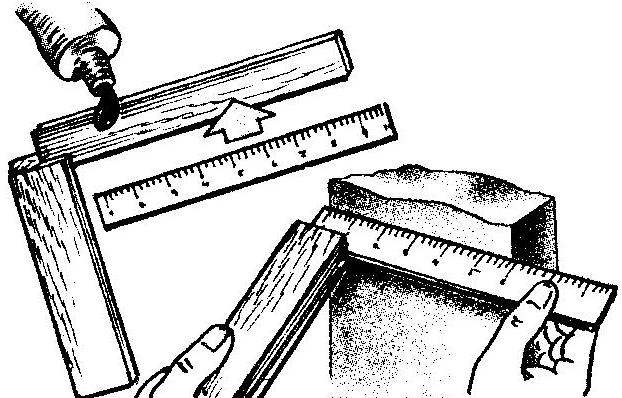 The ordinary carpenter's square — the right tool: it is easy to check or to mark the connection of the parts at right angles. However, he will be able to in addition to these functions and even measure the length of the parts, if you supply it with the proper scale. To do this, regardless of it metal or wood, it is easiest with the student line, gluing it on the long side of the polygon.
V. GOLOVASHIN, Rybnoe, Ryazan region.
Recommend to read
THE METHOD OF EXCAVATION…
The British magazine "Practical Householder" reminds readers about the DS one the oldest methods-plan sections using the so-called Egyptian triangle with sides in the ratio 3:4:5. If you...
THE PATCH ON THE CYLINDER
To mark the holes located at certain angles on cylindrical parts without special tool depot is quite complicated. To help out in this situation will a strip of adhesive plaster or tape,...