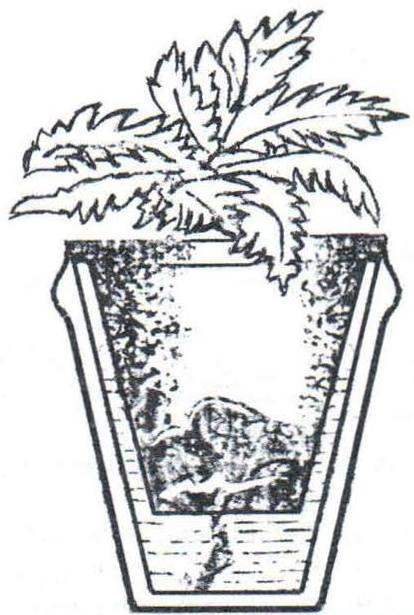 A persistent problem with houseplants: how not to let them dry out, when you are a long time absent from home? Have some way to ischislyaetsya to the ground was constantly wet. Here's one such method: in pots filled with the necessary supply of water, and the bottom hole of the pot is inserted into a thick "wick": moisture will gradually climb it and moisten the earth.
Recommend to read
WICK WATERING…
Not only on vacations or long absences to the lovers of flowers will find useful hint that such a scheme of automatic irrigation of plants. In a pan set any of the stand (e.g., bricks)...
WITHOUT PEGS
Often at home you want to hang for drying items that cannot be secured with pin (for example, snails tiered photoback). Succeed with a string tied to nails or sticks out in any hole...