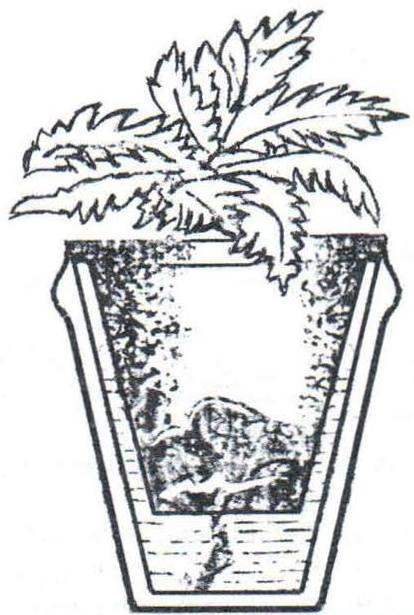 A persistent problem with houseplants: how not to let them dry out, when you are a long time absent from home? Have some way to ischislyaetsya to the ground was constantly wet. Here's one such method: in pots filled with the necessary supply of water, and the bottom hole of the pot is inserted into a thick "wick": moisture will gradually climb it and moisten the earth.
Recommend to read
"WHIRLWIND" FROM A CUP
Cup dispenser for spraying plants. Chemical method of plant protection from pests, diseases and weeds currently and in the foreseeable future remains the main. It is implemented often...
MAGNET – CLEANER
When drilling in ferrous metals, blind holes, and especially cutting them in thread, at the bottom remain shavings and sawdust, which is not so easy to remove, especially if the part is...