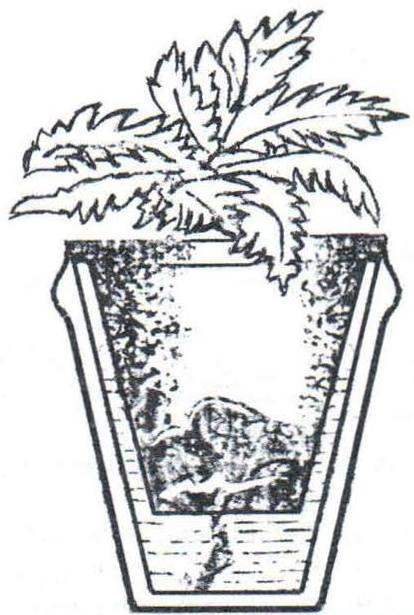 A persistent problem with houseplants: how not to let them dry out, when you are a long time absent from home? Have some way to ischislyaetsya to the ground was constantly wet. Here's one such method: in pots filled with the necessary supply of water, and the bottom hole of the pot is inserted into a thick "wick": moisture will gradually climb it and moisten the earth.
Recommend to read
SOFT TWEEZERS
During chemical processing of photographic plates and papers usually use medical tweezers (it can be purchased in the pharmacy). However, the notch in the jaws often damage the emulsion...
UNFORGETTABLE 965 minutes
Car extra small class ZAZ-965. 2008-the year of Reykjavik, the annual auto show antique automobile club of America. Acoountable to the surprise of the audience, the winner of the car...