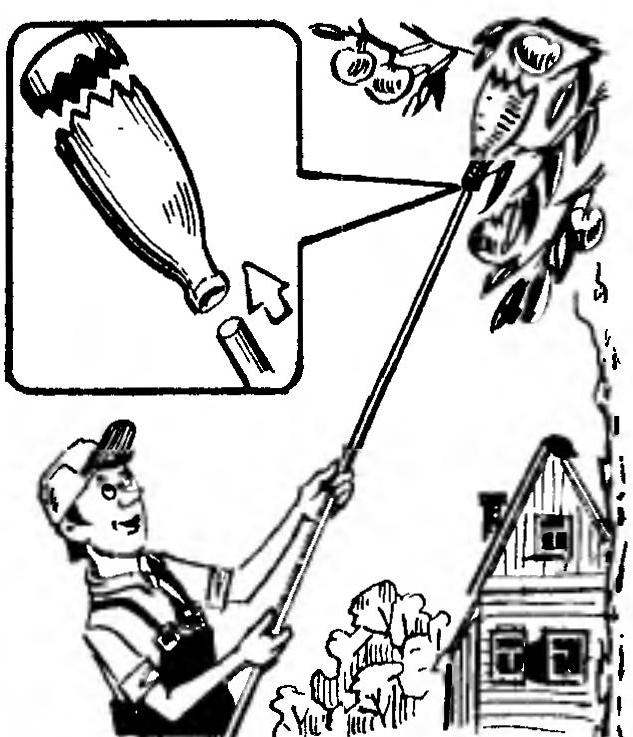 Now it offers a lot of options, the use of large plastic bottles from under water and juices. I want to share one more: you can make arrangement to collect apples from high branches. To do this, the bottom of the bottle should be cut in the form of zubchatki and neck firmly to insert the end of a long pole. Gear will kill the stalk, and the Apple will be inside of this bottle trap.
Recommend to read
SIGHT – CHAMPIONSHIP
The magazine "M-K" in the last few years has published a number of interesting patterns with rubber motor, with an unusual decision nodes, and technological methods of their creation....
THE GRIP IN THE CLIP
No manual clutches are difficult to handle small parts. However, they are not all easy: "the production process" occurs on weight, what kind of accuracy. What if to fix the vise?...