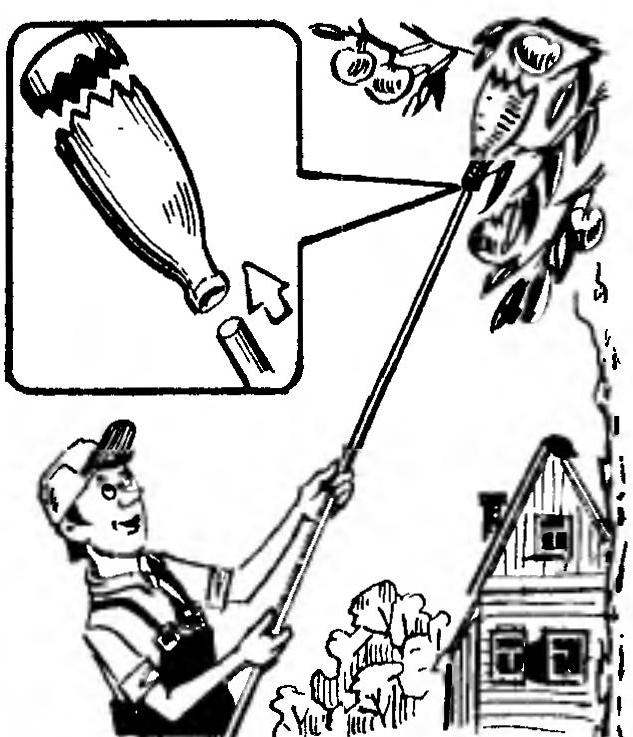 Now it offers a lot of options, the use of large plastic bottles from under water and juices. I want to share one more: you can make arrangement to collect apples from high branches. To do this, the bottom of the bottle should be cut in the form of zubchatki and neck firmly to insert the end of a long pole. Gear will kill the stalk, and the Apple will be inside of this bottle trap.
Recommend to read
SPOON…BOTTLE
Any application not find the large plastic bottles of mineral water and other beverages. I want to offer another option — to cut out such a Shoe spoon helps to wear tight shoes.   S....
UNSINKABLE FLOAT
Often hollow plastic float in the toilet tank, prohodivshiy, fills with water and stops functioning. But do not rush to replace it with a new one. Remove the float from the lever, cut...