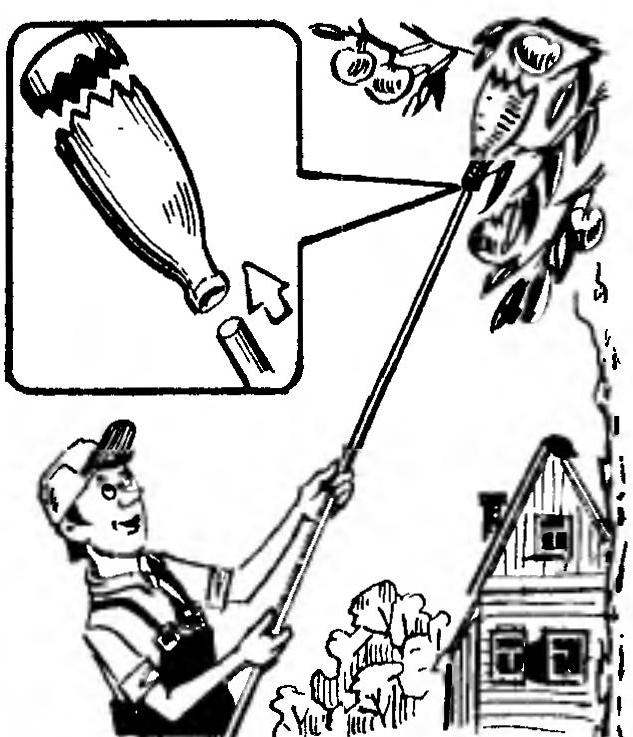 Now it offers a lot of options, the use of large plastic bottles from under water and juices. I want to share one more: you can make arrangement to collect apples from high branches. To do this, the bottom of the bottle should be cut in the form of zubchatki and neck firmly to insert the end of a long pole. Gear will kill the stalk, and the Apple will be inside of this bottle trap.
Recommend to read
MINI DRILL
This device (see figure) is used for drilling holes of small diameter, which is often required in the manufacture of small structures, models, repair of printed circuit boards. For...
MODELIST-KONSTRUKTOR 2004-09
IN THE ROOM: Public design office: P. spear. ATV-Kombi (2); Gavrilov. Bike "on the contrary"? The velomobile! (4); The lamp will serve longer (5). Avtomatservis:...