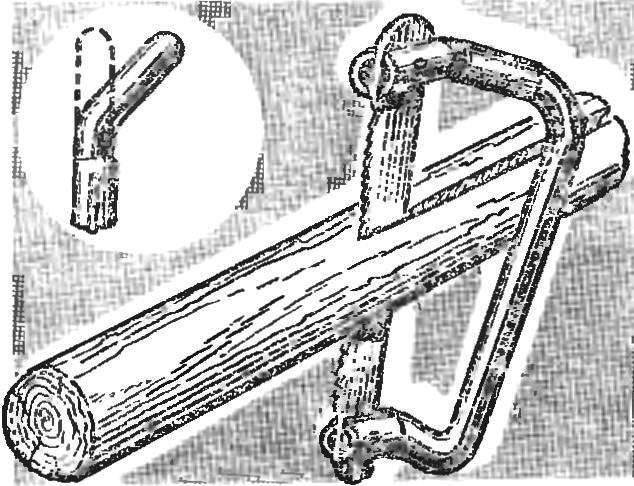 From the usual construction of the jig saw and hacksaw with tubular curved handle, the blade clamped so that the propyl is limited by the depth of the arc of the holder. However, if the arc is to bend sideways, it will be possible to cut all lengthy workpiece. How this is achieved, it is clear from the cited figures.
S. GOLIKOV, Leningrad
Recommend to read
BOUDOIR FOR YOUR FAVORITE
I want to share the experience of creating bugarcic (for your girlfriend of course). Thought of it as a wedding gift to my fiancee, because I wanted to make something beautiful, unique,...
REPAIR, "ZORKIY", "FED"
These cameras were the most common and popular not only among Amateurs, but also professional reporters, but many faithfully serve and still.   To resolve this or other faults do...