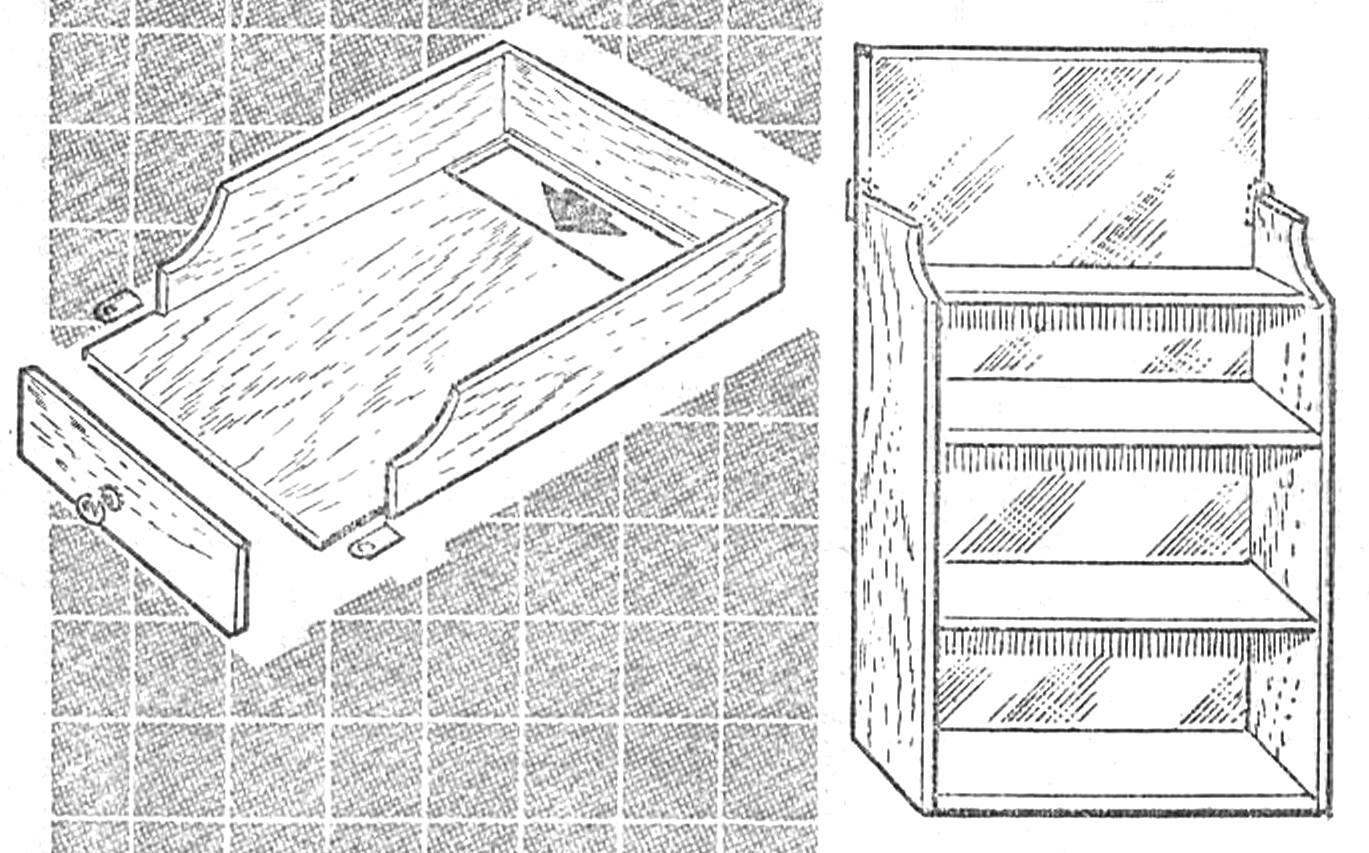 No hurry to get rid of the drawers of the Desk, if the Desk came used useless: they make great shelves for the bathroom. Remove the front wall of the drawer and pull out grooves orgalitovoj the bottom and replace it with a sheet of glass or mirror. Parallel to the rear wall will reinforce a few shelves from veneered boards, and back — loop for hanging. Such a shelf for toiletries can be placed in the bathroom next to the mirror or alone, if the back wall of her mirror.
D. JUMAEV, Ottoman, Tashauz region.
Recommend to read
SPRAY AT HOME
Do not rush to dispose of used aerosol cans. They still serve. In the case that a hole is drilled Ø 8 mm, which are sealed cropped fitting nipple from Bicycle inner tube. Through it is...
BLOW OUT THE CANDLE
"Candle" — light bulb with a power of 50-60 watts. "Pistol" — a tube-tube in which is placed the photodiode, and the handle with the trigger button. The photodiode and the lamp are...