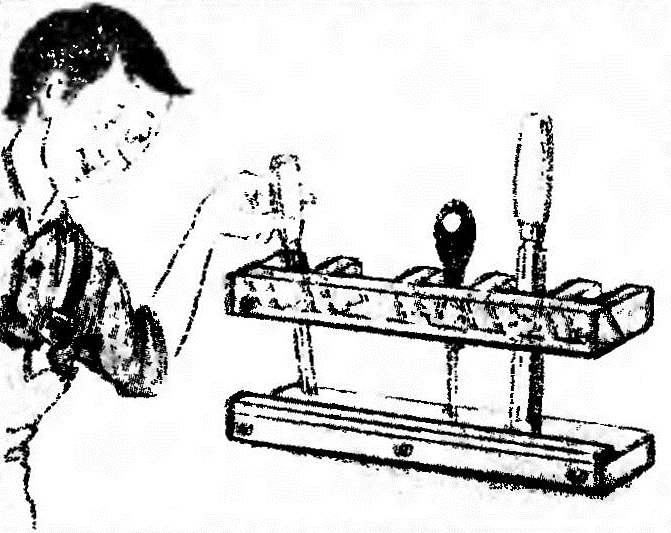 For convenient storage of the cutting tool of the type of chisels or drill bits make the simplest store and place it on the inner surface of the door of the storage room.
Recommend to read
WITH THE AMMONIA — TO THE BATTERY
This advice will be useful to motorists, loving care and not shy to Tinker themselves with their car.     If you want to remove razrushivshij the electrolyte from the surface...
FURNITURE INVISIBLE
To create the greatest comfort and spaciousness in the room, especially in small apartments, it is possible to produce just such a "set" (Fig. 1), which I called "UNIVERSAL". It's enough...