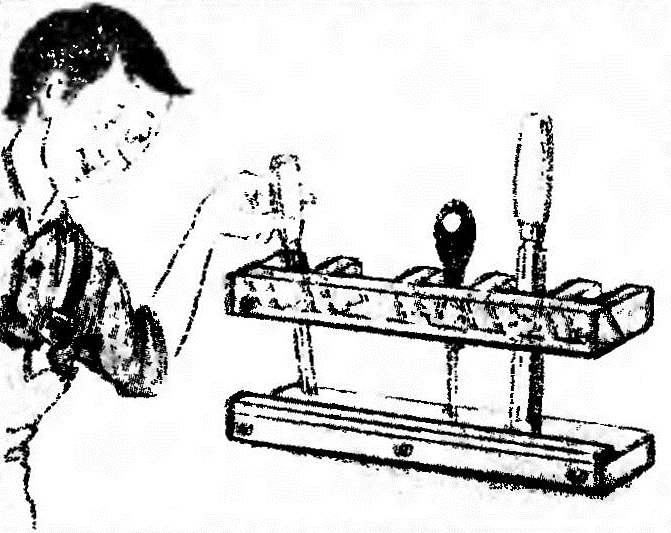 For convenient storage of the cutting tool of the type of chisels or drill bits make the simplest store and place it on the inner surface of the door of the storage room.
Recommend to read
FOOT IN AID
To remove or hang on the door hinges alone — for many, this becomes an intractable problem. Make the device shown in the figure, and the case will move forward.
AT A GIVEN DEPTH
Working with woodwork, often having to make cuts at a certain depth under the grooves, joints. If they have to perform a lot, they should set on the saw kind of stop depth. He is going...