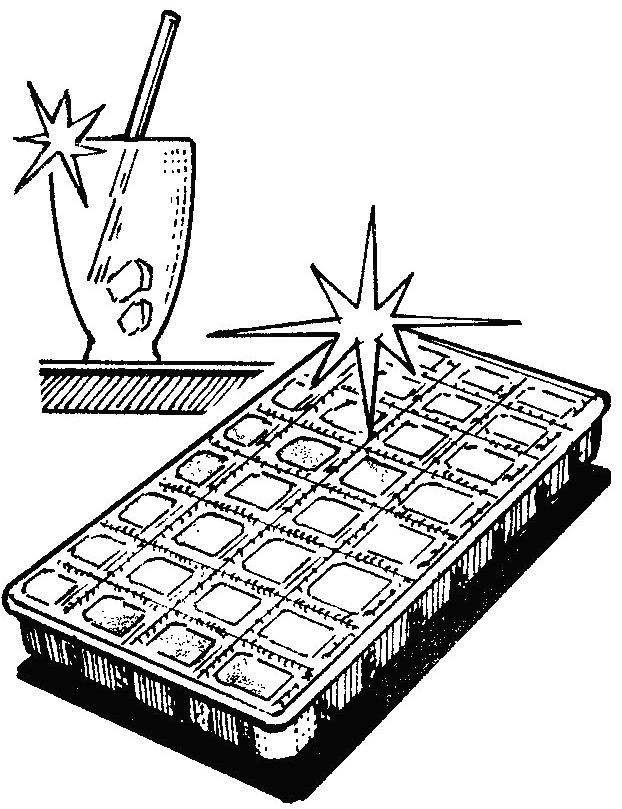 Inviting guests for a cocktail party, don't forget to prepare ice to cool the drink. Despite the fact that every refrigerator has a special tray for this purpose, it is better to use those in which the ice is more beautiful. Almost the perfect bath for this are the plastic trays of candy boxes, which have beautiful patterned patterned punch. It is only necessary to fill them with water and place the pan in the freezer of the refrigerator. You can get beautiful ice color, tint water with food coloring — currant juice, strong tea or infusion of mint.
Recommend to read
THE AQUARIST
Do not throw away box from a failed TV he still will serve you as a "case" for the aquarium. Vnutrimyshechnogo space to accommodate not only the aquarium, but also the illuminator,...
Porsche 911 GT3 RSR
All-wheel drive R / C model Porsche 911 GT3 RSR on the chassis of the entry-level Fazer. Chassis Fazer is equipped with an internal combustion engine Kyosho nitro type GF-16SG and a...