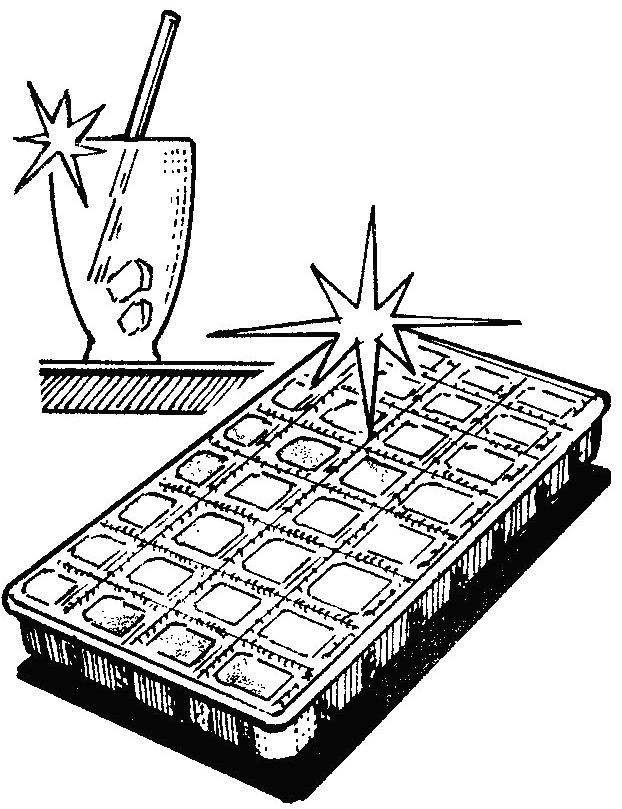 Inviting guests for a cocktail party, don't forget to prepare ice to cool the drink. Despite the fact that every refrigerator has a special tray for this purpose, it is better to use those in which the ice is more beautiful. Almost the perfect bath for this are the plastic trays of candy boxes, which have beautiful patterned patterned punch. It is only necessary to fill them with water and place the pan in the freezer of the refrigerator. You can get beautiful ice color, tint water with food coloring — currant juice, strong tea or infusion of mint.
Recommend to read
IF THERE IS NO AUTOMATION
Most modern refrigerators include automatic defrosting system. In the old it is not. So every time you have to wait until melt all the ice of the freezer, and periodically pour the water...
INSTEAD OF CREDIT CARDS
As the volume issued in the country of books, our people remain the most popular in the world. But reading books can not do without bookmarks. Why not just use them as candy wrappers,...