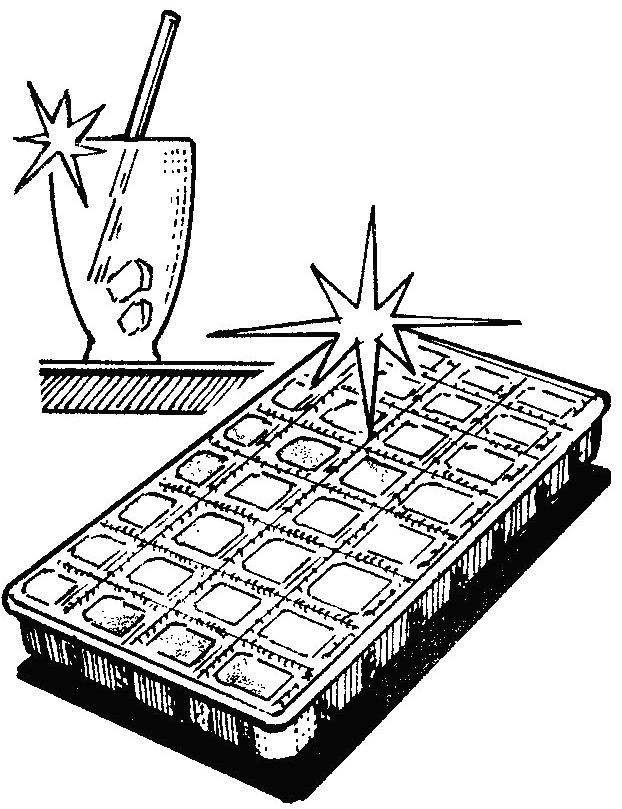 Inviting guests for a cocktail party, don't forget to prepare ice to cool the drink. Despite the fact that every refrigerator has a special tray for this purpose, it is better to use those in which the ice is more beautiful. Almost the perfect bath for this are the plastic trays of candy boxes, which have beautiful patterned patterned punch. It is only necessary to fill them with water and place the pan in the freezer of the refrigerator. You can get beautiful ice color, tint water with food coloring — currant juice, strong tea or infusion of mint.
Recommend to read
OVERSEAS HEAVYWEIGHTS
One of the most curious facts from the history of shipbuilding the United States of America is that their first armored cruiser in essence was neither domestic development or cruiser...
"TONGUE" WITH A SECRET
Quite often it happens that the "tongue" sneakers or shoes "has a habit of running away" to the toe thereby causing great inconvenience to the owner. None of this will happen if the...