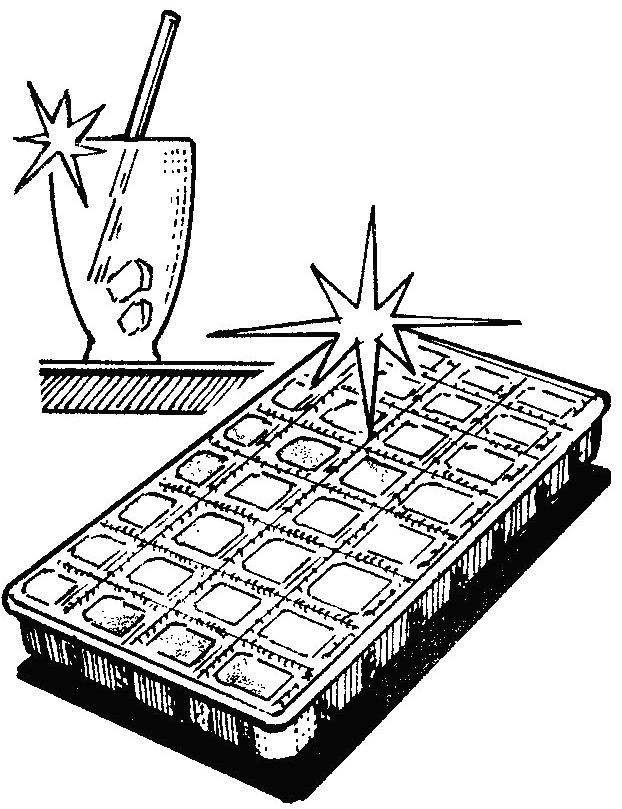 Inviting guests for a cocktail party, don't forget to prepare ice to cool the drink. Despite the fact that every refrigerator has a special tray for this purpose, it is better to use those in which the ice is more beautiful. Almost the perfect bath for this are the plastic trays of candy boxes, which have beautiful patterned patterned punch. It is only necessary to fill them with water and place the pan in the freezer of the refrigerator. You can get beautiful ice color, tint water with food coloring — currant juice, strong tea or infusion of mint.
Recommend to read
MODELIST-KONSTRUKTOR 2001-10
IN THE ROOM: Public KB: V. Baranov. Two-wheeled tow truck (2); I. Galkin. "Arctic wolf" in the snow (4). Small-scale mechanization: A. Rogozhin. The shearers, not only (8). ...
I-250 (MIG-13)
I-250 (MIG-13). Scale model 1:33. Work on the creation of a fighter pilot naval aviation I - 250 mixed power plant began in accordance with the resolution of the bills from may 22,...