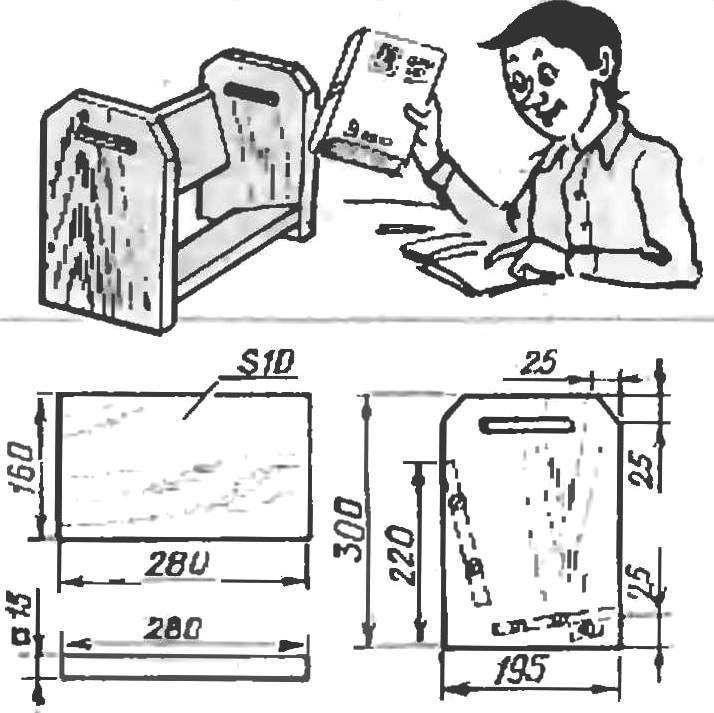 Often while working in a home workshop it is necessary to use simultaneously a large number of books or guides. In order not to clutter the table, I have produced a table bookshelf – stand, consisting of only five DETA Leia. The design turned out very convenient. In order not to damage the finish of the countertop lower ends of the side posts are pasted over with strips of felt.
P. OSADCHII, G. and e in
Recommend to read
THUNDER FROM A CLEAR SKY
On the drawing Board stood out the contours of a completely new fighter, interceptor unprecedented for that time qualities. He will not have to look for enemy bombers — a plane meteoric...
HIGH-SPEED SCREWDRIVER
Innovators of the Moscow machine-tool plant named after Sergo Ordzhonikidze developed an unusual screwdriver, equipped with a booster with transmission ratio 1 : 6. This means that one...