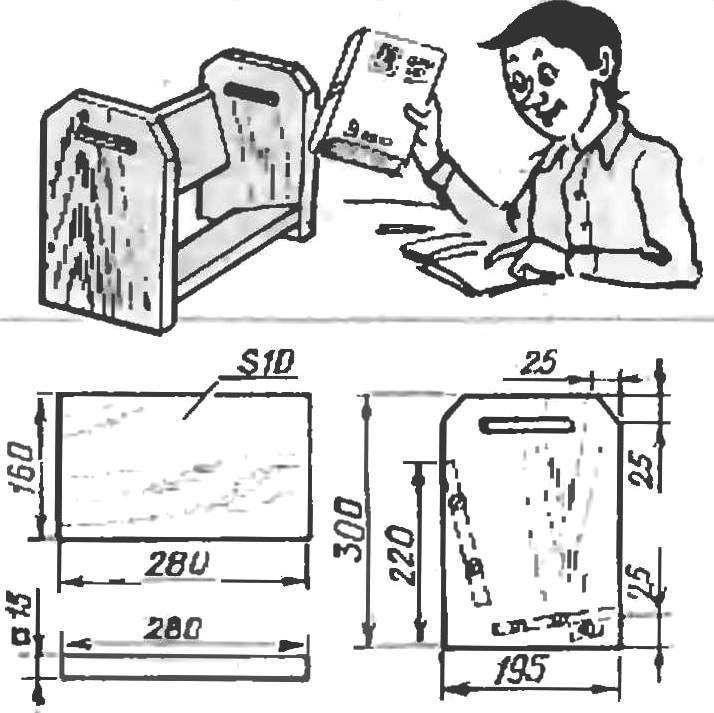 Often while working in a home workshop it is necessary to use simultaneously a large number of books or guides. In order not to clutter the table, I have produced a table bookshelf – stand, consisting of only five DETA Leia. The design turned out very convenient. In order not to damage the finish of the countertop lower ends of the side posts are pasted over with strips of felt.
P. OSADCHII, G. and e in
Recommend to read
WITHOUT STANGELY 0.1 MM
If your stock of drills is quite diverse, it is more convenient to place them on the wide wooden bar on the principle of a grid. The advantages of such vertical storage is obvious: the...
THE DOUBLE-SPRING BALANCE
All familiar household spring scales for weighing products, mining, fishing, hunter. This simple device is designed to weight up to 10 kg. Mu and if you need to weigh a load more heavy?...