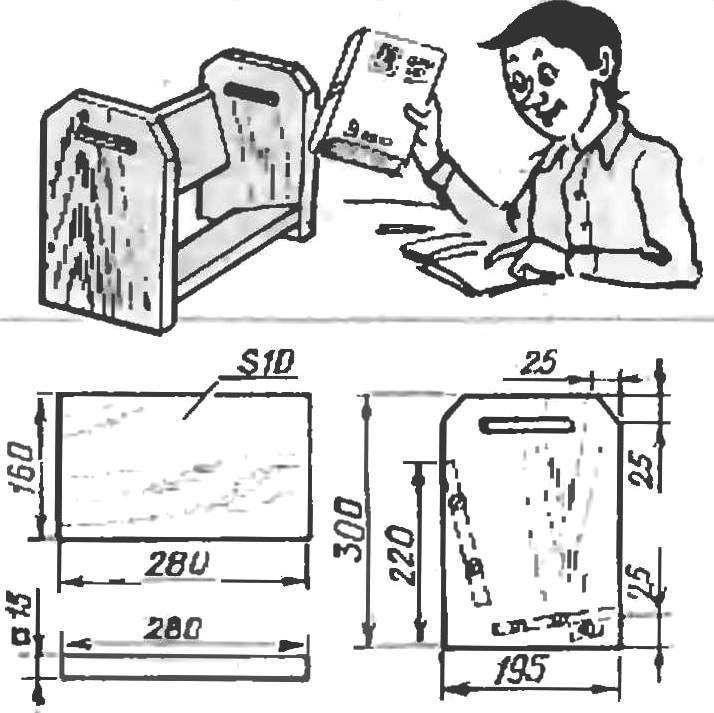 Often while working in a home workshop it is necessary to use simultaneously a large number of books or guides. In order not to clutter the table, I have produced a table bookshelf – stand, consisting of only five DETA Leia. The design turned out very convenient. In order not to damage the finish of the countertop lower ends of the side posts are pasted over with strips of felt.
P. OSADCHII, G. and e in
Recommend to read
THE PATCH ON THE CYLINDER
To mark the holes located at certain angles on cylindrical parts without special tool depot is quite complicated. To help out in this situation will a strip of adhesive plaster or tape,...
GLASS, WITH LOCK
To prevent access by children to "adult" or colecciones books stored in a shelf with sdvizhnye glasses will help ordinary furniture lock with retractable tongue and bent from steel...