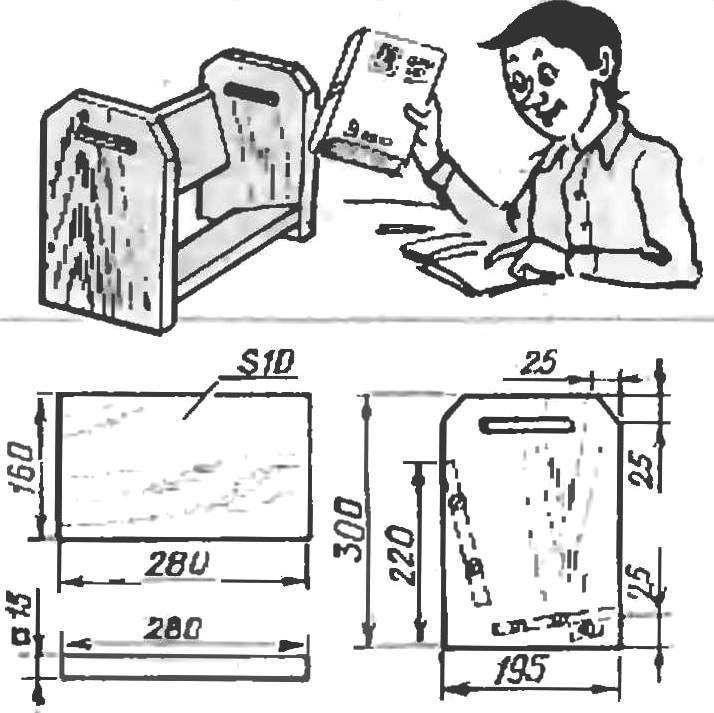 Often while working in a home workshop it is necessary to use simultaneously a large number of books or guides. In order not to clutter the table, I have produced a table bookshelf – stand, consisting of only five DETA Leia. The design turned out very convenient. In order not to damage the finish of the countertop lower ends of the side posts are pasted over with strips of felt.
P. OSADCHII, G. and e in
Recommend to read
THE LEAK WILL CEASE
Sometimes in the old pipes rust gradually eats the metal, and formed a fistula-a small hole, which begins to beat a thin fountain of water. To eliminate it before a locksmith will be...
SEPTUM TO MOVE? EASY!
Many Housewives often want to change the layout of his apartment. Now building new buildings to fulfill this desire is quite real: the architects of advance lay in their projects the...