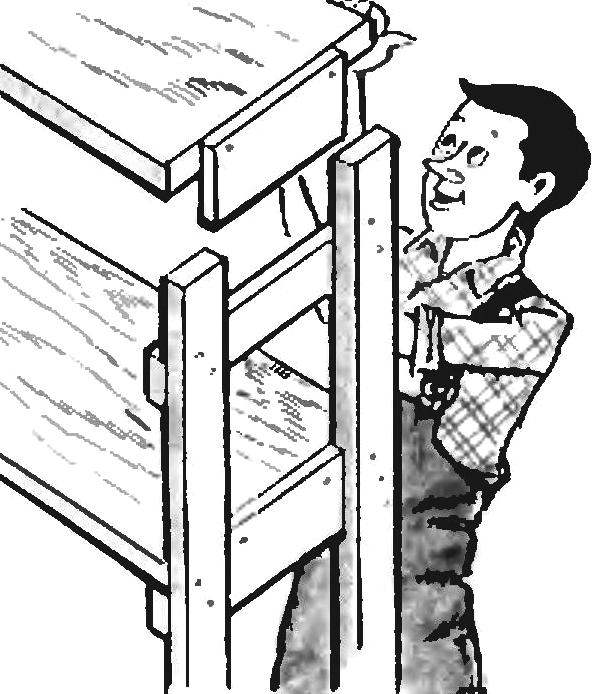 Of course this may not be the ladder and a specially made stand is not the point. The main thing that the design is collapsible. To make it so will not only help electricavenue stands, but originally made shelves — with cheeks-guides on the ends. Inserted during Assembly between the bars of the racks, they provide the racks necessary rigidity without additional hardware.
Recommend to read
HOW TO MAKE GROUNDING
My story will consist of three parts. 1 part. Grounding system (General information, terms and definitions). Part 2. Traditional methods of construction of grounding devices...
WITH THE SPEED OF THE TRAIN
racing aircar "Star-3" built members of the circle City schools Neftekumsk district of the Stavropol territory. Assembly "Stars-3" is simple. But there is a significant remark. Readers,...