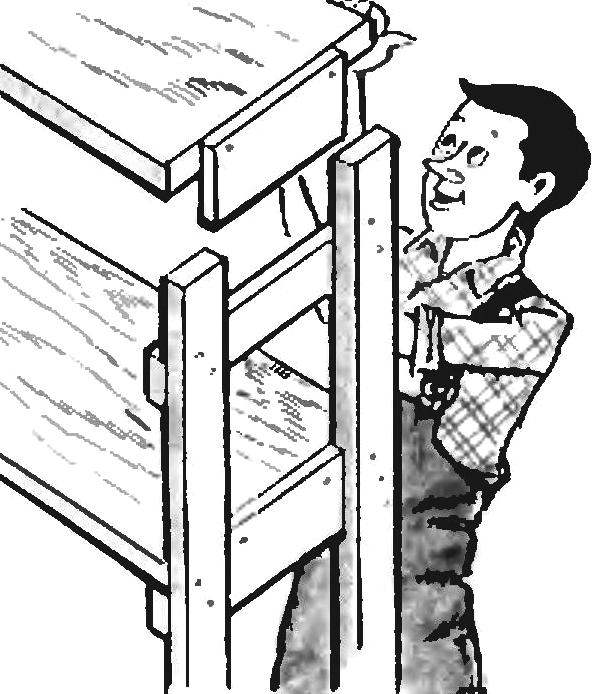 Of course this may not be the ladder and a specially made stand is not the point. The main thing that the design is collapsible. To make it so will not only help electricavenue stands, but originally made shelves — with cheeks-guides on the ends. Inserted during Assembly between the bars of the racks, they provide the racks necessary rigidity without additional hardware.
Recommend to read
SIGHT – CHAMPIONSHIP
The magazine "M-K" in the last few years has published a number of interesting patterns with rubber motor, with an unusual decision nodes, and technological methods of their creation....
AND FIREWOOD READY AND HAY
Should get hold of your domin part with the land and animals type cows, as memorized from childhood tongue Twister "In the yard — grass, grass — wood" begins sometimes to acquire...