CLASSIC, BUT WITH A PREFIX. The main advantages of this Desk is a classic style includes not only the large useful surface, but also increased the capacity of the cabinets. There are additional "secret": in the top drawer of the right Cabinet hidden pull-out auxiliary tabletop support on which you can install, for example, a typewriter, a box of file Cabinet or lay the drawing tools.
The main material is chipboard 18 mm thick, covered with laminate in bright colors or, depending on the overall interior space, veneered with precious wood. The walls of the boxes (except front panel) is made of plywood 12 mm thick, bottom — of 5-mm of plywood or hardboard; the guides, the stops, the guides from the pine strips; stand tables — pine wood thickness of 40 mm (the same materials used in the construction of other tables of this collection). In the manufacture of the drawers of the countertop must be borne in mind that the average faceplate 50 mm longer (by 25 mm on each side), left — only, right 25 mm, right — same as left.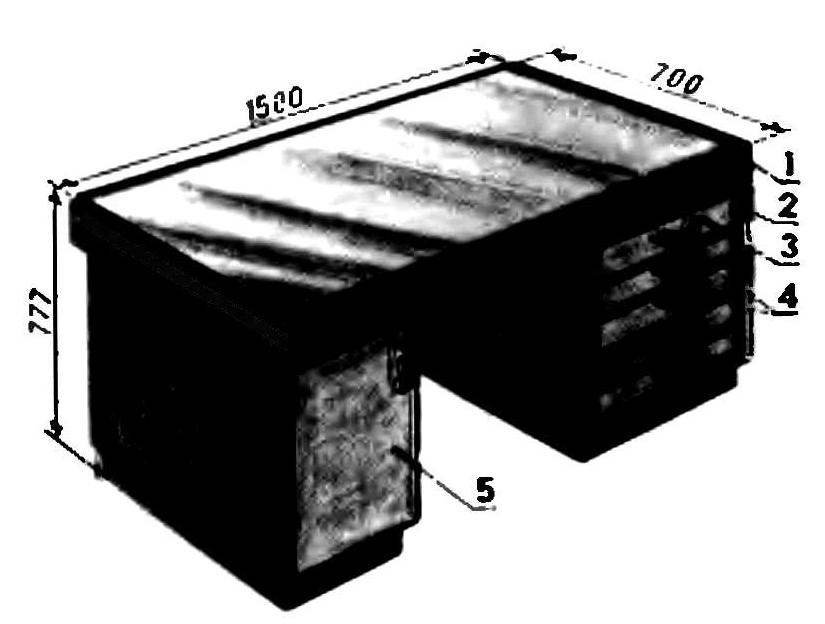 Desk in classic style:
1 — body counter with drawers, 2 — right Cabinet. 3 — drawer — pull-out tray, 4 — regular drawers. 5 — left cupboard (with shelves).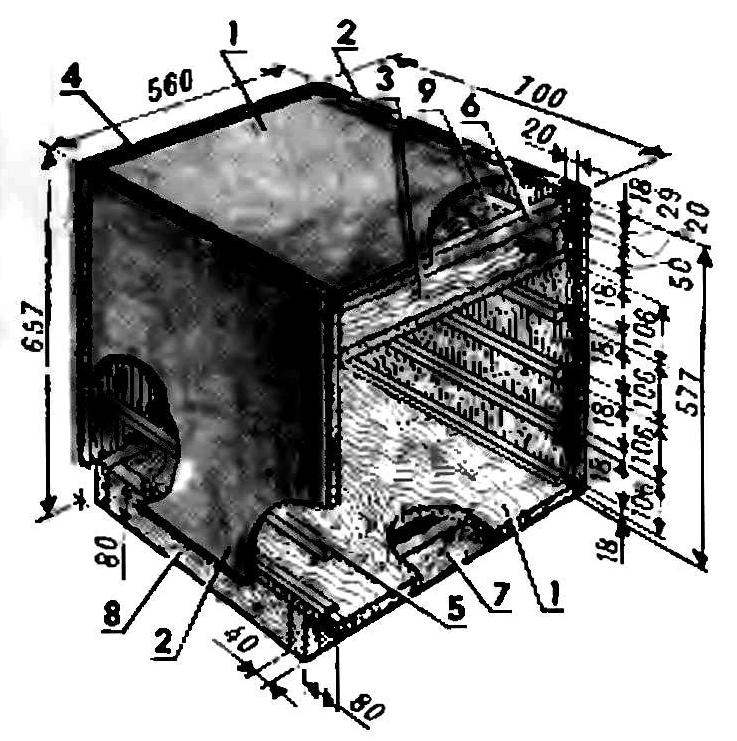 Right cupboard:
1

— upper and bottom panel. 2

— side panel 3 — panel compartment, sliding table, 4 — rear panel cabinets, 5 — drawer guide rail (8), 6 — limiter extension table 7 — front panel of the stand, the 8 — side panel of the stand, 9 — a guide table.