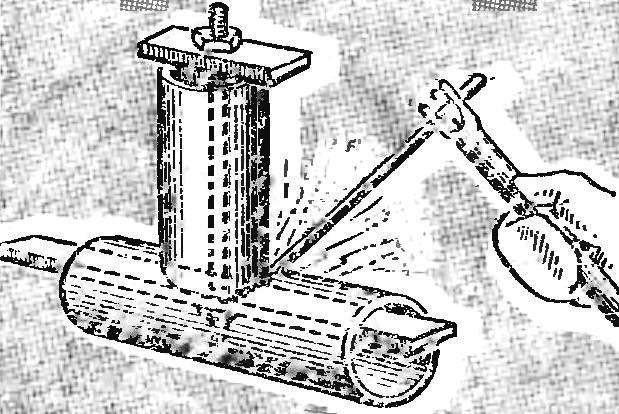 When welding T-joints of pipes pre-combining them is difficult. Made a fixture consisting of two metal plates, studs, and two nuts, it is possible to securely lock the segments of pipe in the desired position.
Recommend to read
THE BIT WITH "HAT"
A tool with a wooden handle easier and more enjoyable to work with. Therefore, as a rule, the old masters do not recognize the replace them with plastic. However, when attacks on them...
YOUR E-PSYCHOLOGIST
A set of electronic devices that use psychologists is constantly expanding. In addition to the "Polygraph" (the"lie detector"), there are other devices to test the emotional state of...