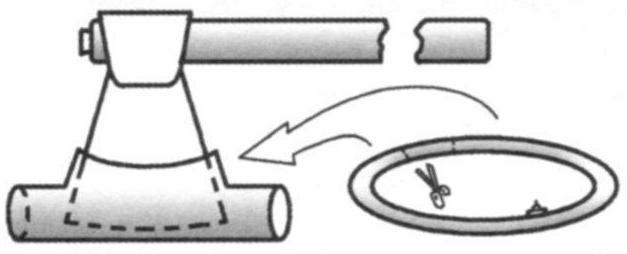 Offer a simple way to protect the blade of the axe with cover from Velocimetry. In a suitable size segment its pre-made punch two holes; the distance between them should be somewhat smaller than the width of the blade. Then from one hole to another with a pair of scissors an incision is made and the case is ready: convenient to store and safe to carry in purse or backpack.
N. ALIKIN, St. P etersburg
Recommend to read
SCREW IN AID
The end of the stick in the hole of the butt is held by the wedge. But eventually, the knot loosened and then the axe is to work not only uncomfortable,but dangerous. If time and...
AWL INSTEAD OF SCISSORS
You should not use a sharpened knife or scissors for cutting sandpaper. You only blunted their blades. Easier and more effective to cut the sandpaper with an awl or other sharp object on...