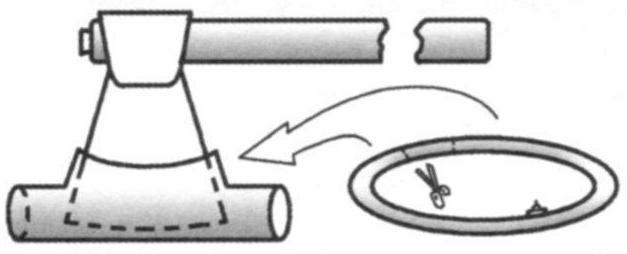 Offer a simple way to protect the blade of the axe with cover from Velocimetry. In a suitable size segment its pre-made punch two holes; the distance between them should be somewhat smaller than the width of the blade. Then from one hole to another with a pair of scissors an incision is made and the case is ready: convenient to store and safe to carry in purse or backpack.
N. ALIKIN, St. P etersburg
Recommend to read
CONVERTER PUSH-PULL
Summer — time for vacation and travel. During this period, there is a special need for a universal power supply for various mobile (and not only) household appliances.   Such a...
SHELVES WITHOUT SECRETS
It would seem, from all furniture designs are the most simple — it's a shelf. As a rule, it is a narrow bar of suitable material such as wood, metal or glass, based on any basis or...