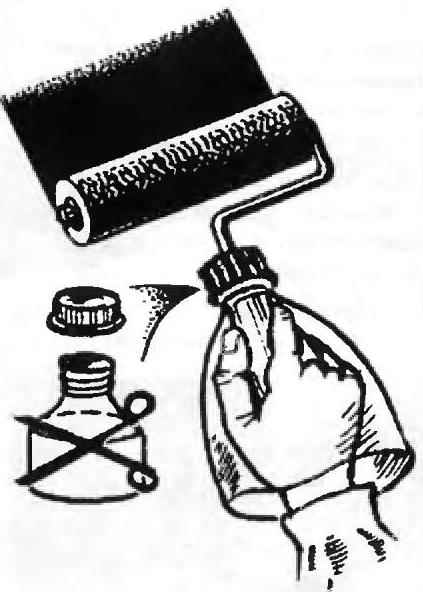 Want it or not, but when painting the walls or ceiling a paint roller, some part of the paint inevitably gets on your hands. Will save you from this simple device – a plastic bag, fixed between the cork and the neck of the bottle. Just need to mount it between the handle and the cushion holder.
Recommend to read
TIMER ON CO2…
Without the engine the model doesn't fly. But to rely on the ice today is not necessary: the mass of the motors is just terrible. You can, of course, many years ago, to do "resinator"...
SOKOL
"Dear edition! I have been modeling, build kordovye-models, flight a big request To you — please let us know what new model airplane engines went on sale in 1973". V. Vasiliev. Chita...