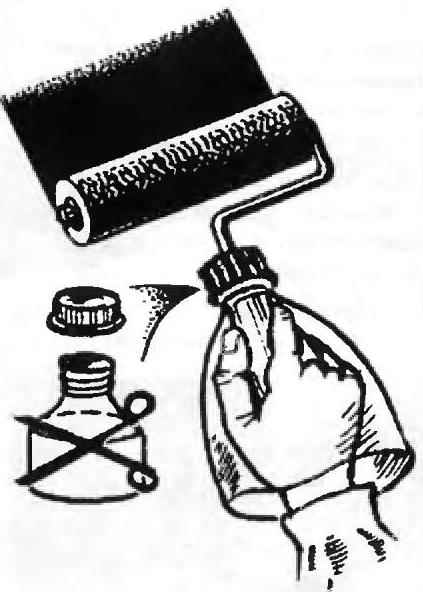 Want it or not, but when painting the walls or ceiling a paint roller, some part of the paint inevitably gets on your hands. Will save you from this simple device – a plastic bag, fixed between the cork and the neck of the bottle. Just need to mount it between the handle and the cushion holder.
Recommend to read
WITHOUT GETTING HANDS
  Who painted the wall or ceiling a paint roller, he knows how to get dirty the hands. Simple device, consisting of pobedilovo package sandwiched between the tube and the plastic part...
TRAP FOR PAINT
When painting the ceiling, cornices, etc. paint with a paint brush sometimes drains on hand. This will help avoid simple cropped funnel from a plastic bottle, put on the brush.