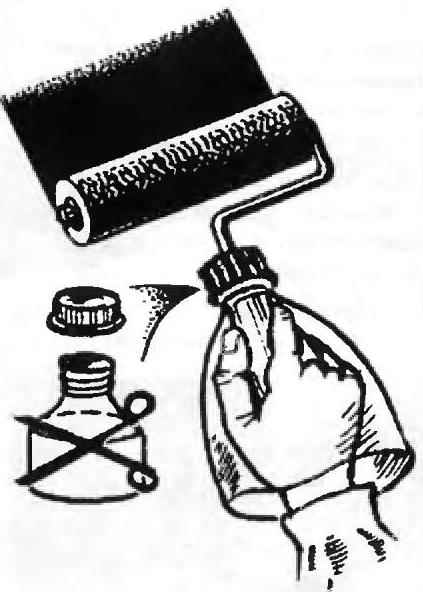 Want it or not, but when painting the walls or ceiling a paint roller, some part of the paint inevitably gets on your hands. Will save you from this simple device – a plastic bag, fixed between the cork and the neck of the bottle. Just need to mount it between the handle and the cushion holder.
Recommend to read
TUBE MADE OF… WIRE?
Yes, this is possible, especially if you want to have it repeatedly or intricately curved. To obtain it really is possible to resort to a copper wire that is tightly the circumferential...
PEDESTRIAN SCRAPER
Someone in snowfall joy, but not the wipers. Armed with shovels, they morning twilight intrudes on the hard watch. Before the snow raked wooden or plywood shovels now — dural, wide. But...