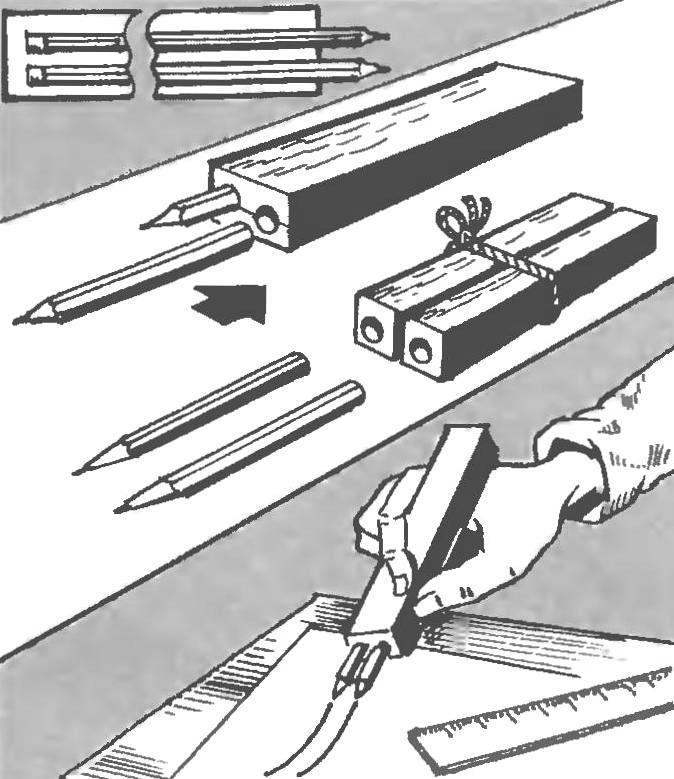 If a wooden bar and drill two holes the diameter of pencils or flomasterom — get a new handy tool for drawing or sketching: one motion will be two parallel lines. Instead of a single bar it is possible to use two longitudinal halves, in which to choose the grooves for writing the stems and then tie or glue the workpiece.
Recommend to read
ELECTRONIC LOCKS
Every day we use a huge amount of things and have almost ceased to notice them. But it turns out in the production of minor things at first glance hides a lot of interesting and...
COMFORT UNDER THE FILM
I am an old gardener, many years of perfecting his greenhouse. First staged in her warm bed: dug two-foot holes in the ground, put in it a layer of twigs, stems, and covered with...