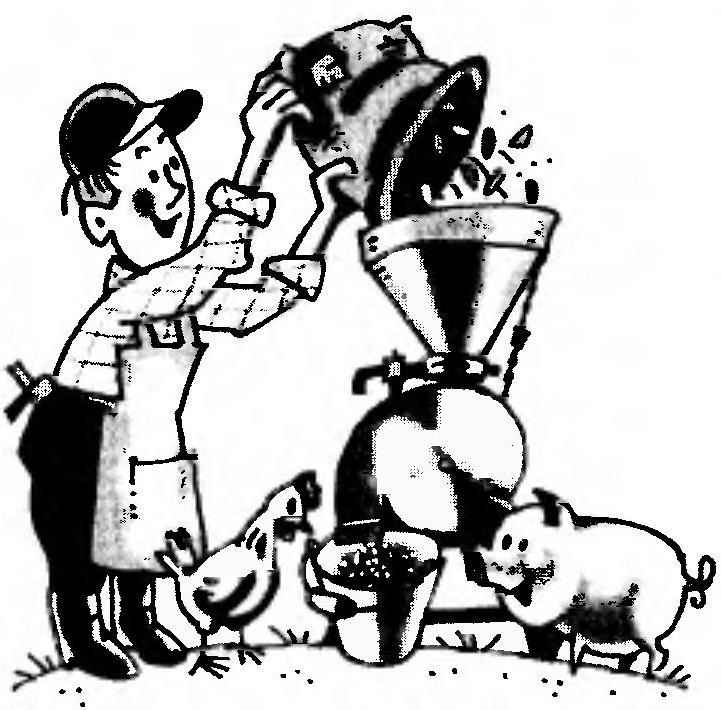 In the journal "modelist-Konstruktor" No. 2 for the year 1989 was published material A. Baklinskogo from the city of Kremenchug, Poltava region about micromelia, which he designed for his household. This publication pushed me to also fabricate a similar unit for the same purpose. But the performance of the device A. Baklinskogo I was not satisfied — by the time animals on a farmstead was already done, and everything planned livestock animals and poultry to increase. Because immediately, "estimate", intended to make a more powerful mechanism.
Most of the manufacturing of Assembly — welded; machine works a little used and details of factory production.
The main nodes of my mill, like other similar units, frame-stand, casing, hopper, a working body (the rotor with hammers) and the electric motor.
The emotor of 7.5 kW, 3000 rpm is running on a network with voltage of 380 V. In the circuit connecting the motor to the network used in the circuit breaker of 16 A. the Powerful electric motor provides high performance stretch time in this work does not make sense — the pleasure of it is below average.