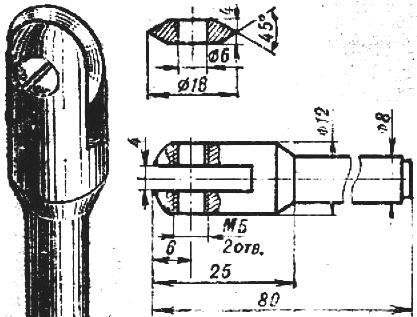 A great tool for making holes in concrete, ceramics, brick is obtained from a carbide cutting plate lathe cutter, driven on the grinding wheel to the shape of a disk with a tapered cutting edge. Mandrel for mounting in the Chuck is machined from steel rod Ø 12 mm. Disc is mounted on the axial groove with the screw M5.
V. KNYAZEV, Leningrad
Recommend to read
"DOMESTIC PRODUCT"
We have already talked about the commitment of the leadership of the Russian Navy, since the beginning of the first underwater vessels in its composition, to rely on their own...
FROM SMALL TO LARGE
What should be the thickness of the soldering tip screwdriver? Thick more firmly, and slim is suitable for use with small screws and bolts. Combine the advantages of both by replacing...