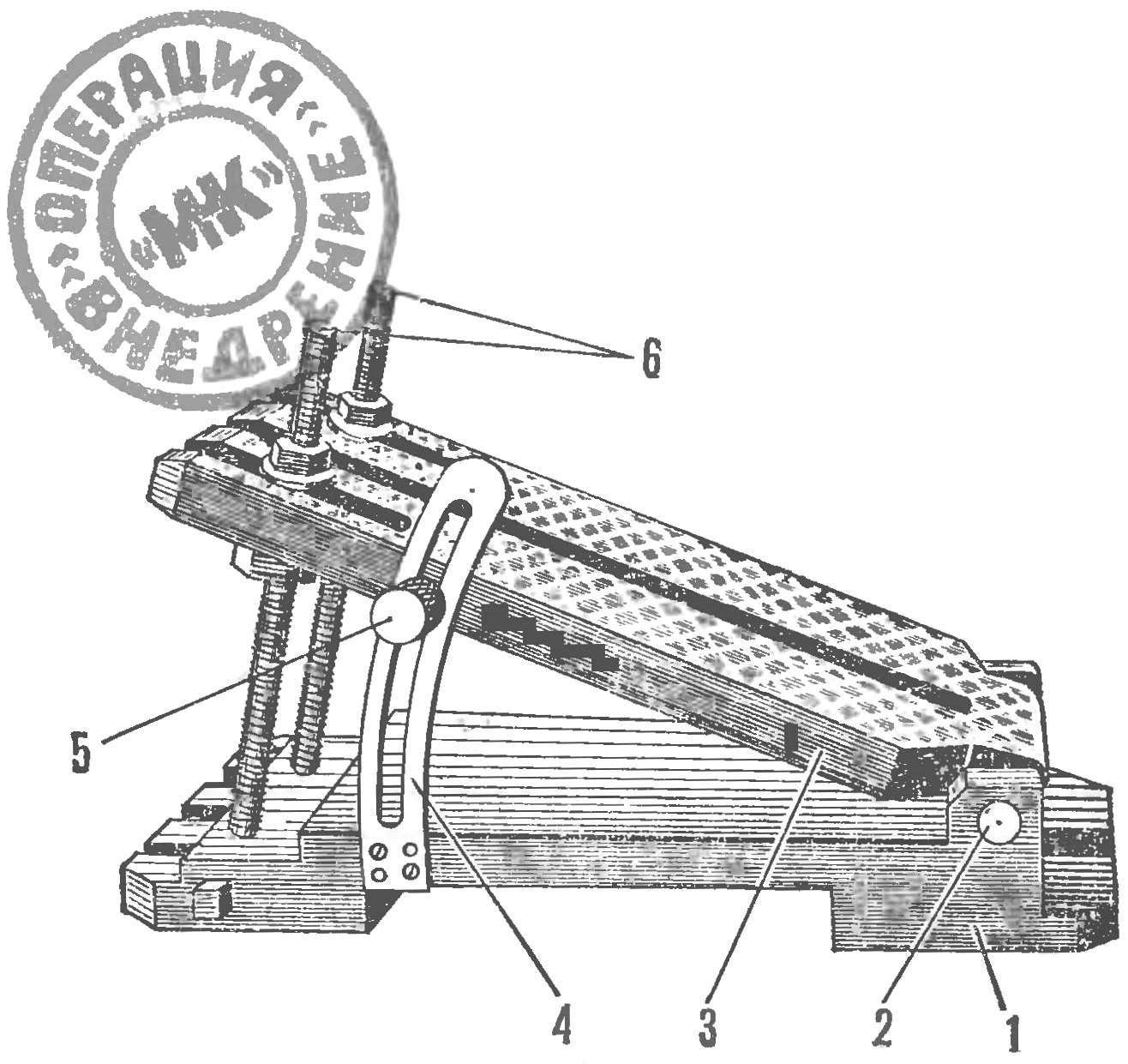 In most cases, the part is placed on the machine perpendicular to the processing tool. A simple device created by Odessa innovator, Tandit, provides a fast and secure workpiece at any angle with an accuracy of 1°.
The detail is fixed on the movable plate (see Fig.), which one side of the fixture attached to the hinge, and the other two movable bolts-clamps. Horizontal table fixture is mounted on the machine, and an inclined plate is clamped at the required angle screw frame-goniometer. Then the elected position stabiliziruemost two movable screws, the plate is attached to the detail and can work.
The inclined table:
1 — horizontal table-base, 2— hinge, 3 — angled plate, 4 — frame-goniometer, 5 — clamping screw, 6 — fixing bolts.
Table inclined plate can be included in the set USP — universal prefabricated appliances, excluding the manufacture of special tooling.
Recommend to read
Double glazing and climbers
The glazing is firmly established in our life. Perhaps no modern buildings, no matter where they were installed.   These Windows are made of high-strength glass, but this does not...
JUST VERLIN TUBE
To make a hole in a wooden part during the repair of furniture when the hand met the pen drill, using a metal tube from the bottle and drill. It is necessary to impose on the long M4...