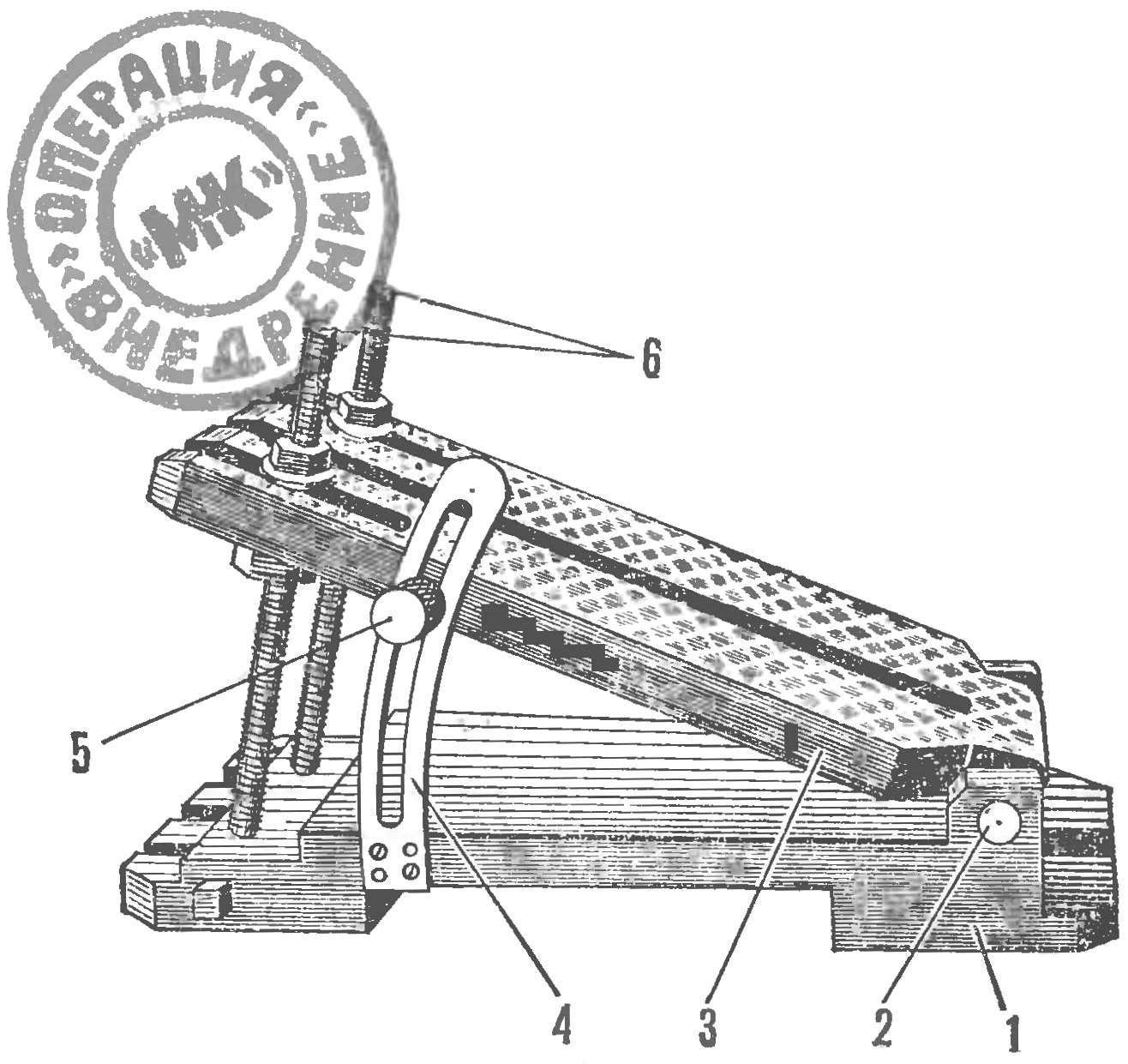 In most cases, the part is placed on the machine perpendicular to the processing tool. A simple device created by Odessa innovator, Tandit, provides a fast and secure workpiece at any angle with an accuracy of 1°.
The detail is fixed on the movable plate (see Fig.), which one side of the fixture attached to the hinge, and the other two movable bolts-clamps. Horizontal table fixture is mounted on the machine, and an inclined plate is clamped at the required angle screw frame-goniometer. Then the elected position stabiliziruemost two movable screws, the plate is attached to the detail and can work.
The inclined table:
1 — horizontal table-base, 2— hinge, 3 — angled plate, 4 — frame-goniometer, 5 — clamping screw, 6 — fixing bolts.
Table inclined plate can be included in the set USP — universal prefabricated appliances, excluding the manufacture of special tooling.
Recommend to read
THE PROTRACTOR ON THE MACHINE
When machining on milling machines it is frequently necessary to install the item at a certain angle. An original device for this purpose was shown in NTTM-78 military innovators. This...
BACK TO THE JIGSAW…
This device allows you to consistently perform those operations which are performed simultaneously jigsaws, tension and clamp the blade. It is especially difficult to learn this kids —...