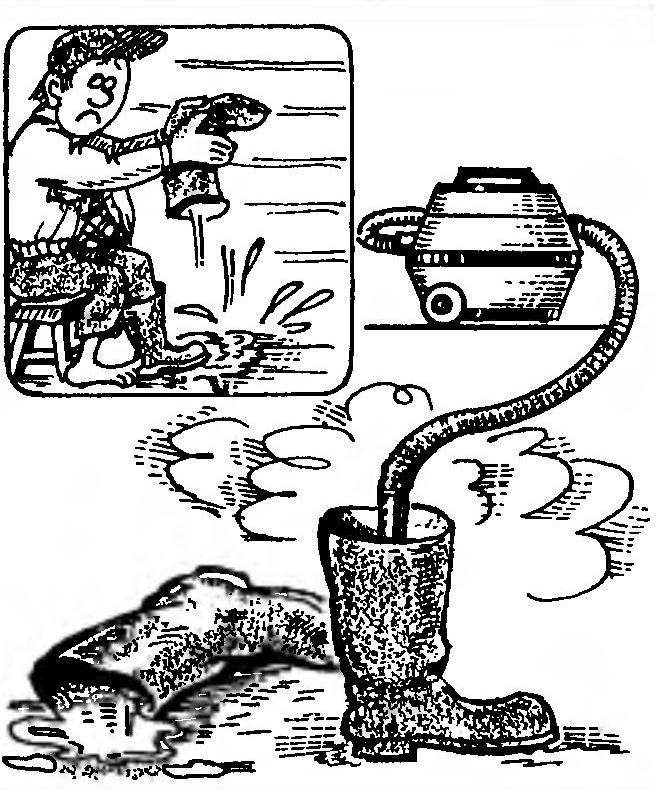 Often, returning from fishing or from the forest, we find that the rubber boots for the whole day become moist inside, even if you didn't see them in a puddle.
The best way to refresh them — wash thoroughly with soap and from inside, and quickly dry them will help… a vacuum cleaner.
L. ANDARALO, M and n s K
Recommend to read
BALCONY DRYER
To quickly dry the washed linen, the hostess usually hung out on the balcony: comfortable but not very aesthetically pleasing. However, drying underwear will not be visible from the...
THE BRUSH DOES NOT DRY UP
If in a plastic cover for glass jars to make the appropriate hole for the handle paint brush, "kill", as the saying goes, "two birds with one stone": and the paint in the Bank will not...