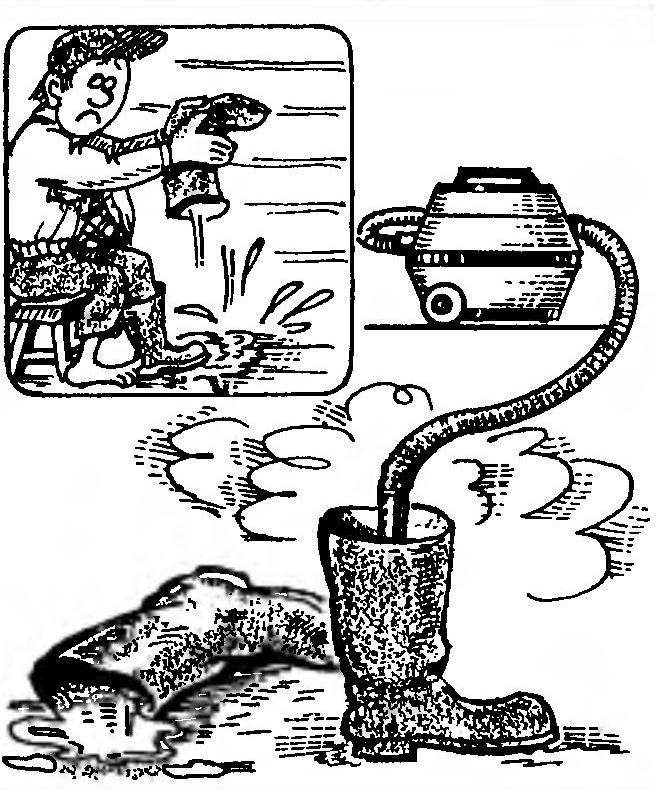 Often, returning from fishing or from the forest, we find that the rubber boots for the whole day become moist inside, even if you didn't see them in a puddle.
The best way to refresh them — wash thoroughly with soap and from inside, and quickly dry them will help… a vacuum cleaner.
L. ANDARALO, M and n s K
Recommend to read
SHOVEL ON THE DOOR HANDLE
Shovel — ancient as the world, the instruments of labor. The design of it worked for centuries, and new, it would seem, not to invent. However, enthusiasts no-no and suggest something:...
THE WALL-SHELF
Inhabiting your country house — be it a small garden or a well-built cottage — many trucks bringing in the furniture that has served its purpose in a city apartment. And most of all from...