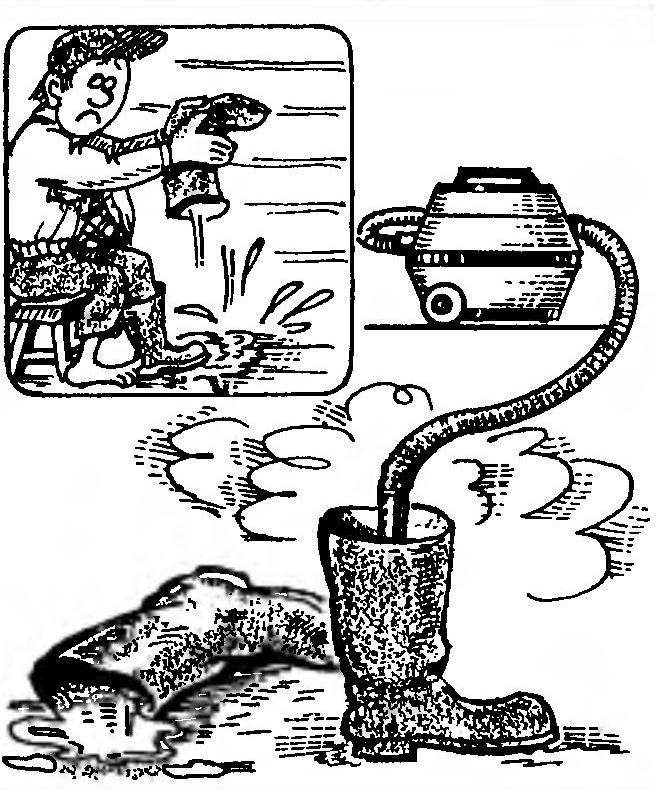 Often, returning from fishing or from the forest, we find that the rubber boots for the whole day become moist inside, even if you didn't see them in a puddle.
The best way to refresh them — wash thoroughly with soap and from inside, and quickly dry them will help… a vacuum cleaner.
L. ANDARALO, M and n s K
Recommend to read
REDUCER WITH CLIP
A five-liter cylinders for portable gas stoves are easy to use, but to exchange them for sometimes full and not empty. The fact that the wear of the valve stem from the old container for...
WOOD ENGINEERING
Say, in the Urals during the difficult years of chaos after the civil war an artificer built a car where everything was wooden, even the engine. However, if the wizard so the echo...