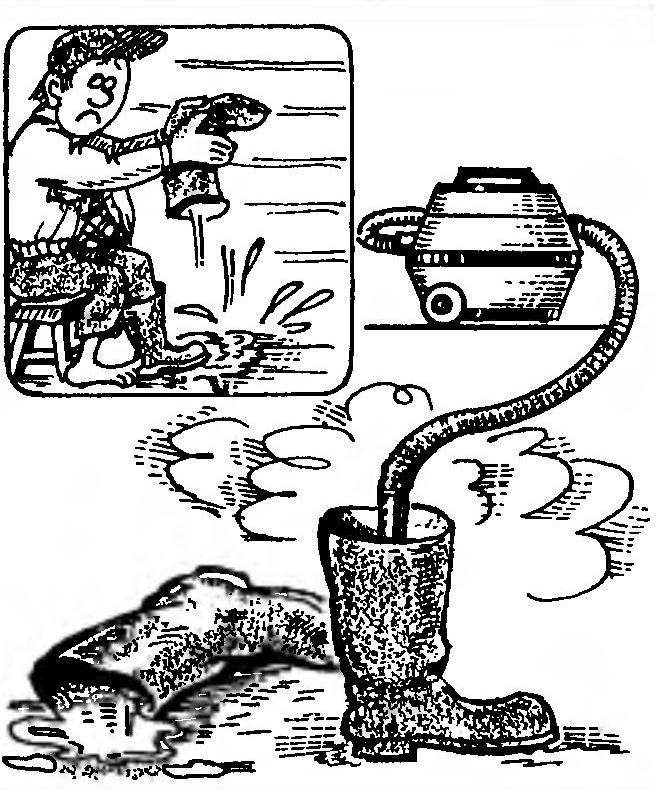 Often, returning from fishing or from the forest, we find that the rubber boots for the whole day become moist inside, even if you didn't see them in a puddle.
The best way to refresh them — wash thoroughly with soap and from inside, and quickly dry them will help… a vacuum cleaner.
L. ANDARALO, M and n s K
Recommend to read
UNFORTUNATE THE SCOUTS
Going to the beginning of the XX century followed the rest of the main "sea players" to build a large armored cruisers, Britain was at a crossroads. A very large armored ships in this...
TABLE FOOTBALL
the Base game (see Fig.) — plywood the size 1160x580x20 mm. it is manufactured and side walls with a height of 160 mm. In the walls of drilled holes through which will pass the rods,...