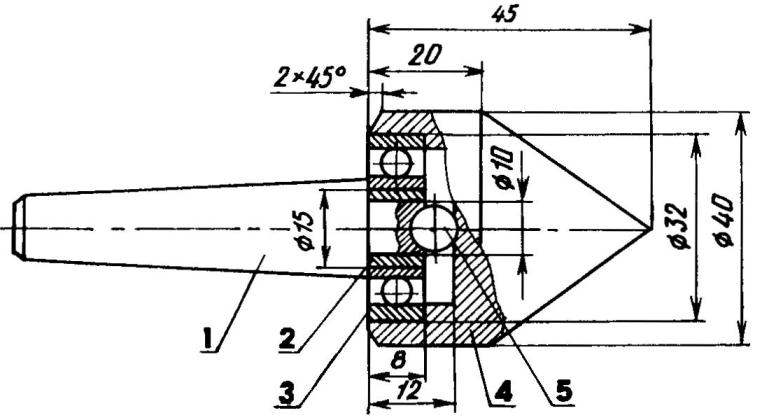 Woodworking lathes are designed to teach carpentry students in schools, universities and other educational institutions, and the machines home handymen often equipped with a tailstock with a non-rotating center. Maintaining them the end of the workpiece when the work is accompanied by the burning of wood in the zone of contact with the metal. The result is a vibration (especially in turning of long parts), which drastically reduces the quality of their treatment, and sometimes can lead to injury if the blank POPs out of the center.
Rotating radial ball bearings centres is significantly better for work, but they also have the disadvantage of low durability. Under the influence of constant axial loads is the relative displacement of the outer and inner rings of the bearing and, consequently, to intensive wear of the working grooves and the ball center goes down.
Such problems can be avoided by applying additional thrust bearing. But this alteration is quite complex and requires the presence of an appropriate bearing.