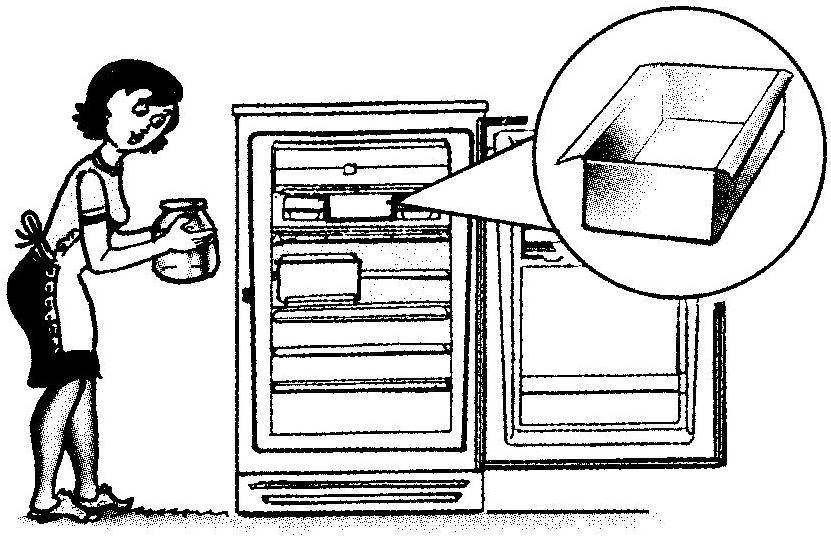 To expand the scope of the freezer possible upgrades of your refrigerator. To do this, simply bend from thin sheet metal (even without soldering) tray the desired volume, the height of which should reach the freezer (without pallet). Lowering it, cold air will provide a temperature that is lower than the rest on>EME of the refrigerator.
Recommend to read
DOUBLE-BUTTON
The belt on the buttons unbuttoned even faster than secures, even from mild random efforts. However, to abandon the buttons and replace them with, for example, hooks is not necessary. A...
THE DESCENDANTS OF A TORCH
Have wood outstanding ability to split easily along the grain. This property we use, when Kohl firewood, split kindling. Wall panels (Fig.1), lamps, pencil holders, magazine racks...