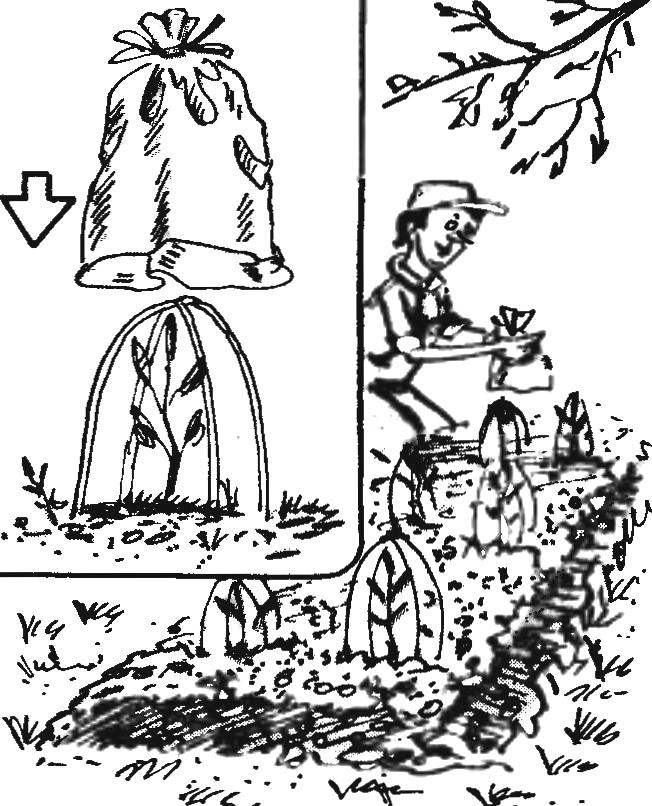 Seedlings of cucumbers and tomatoes planted in the middle lane, usually in an indoor soil — in greenhouses or hothouses. Unfortunately, the main material is plastic film, and the more glass that is needed on the site built has become in recent years very expensive.
To solve the issue, if the use existing on the farm of old plastic bags and make them individual parniczky for each Bush. As the frame is used metallicheskaja wire (or flexible rods).
P. IVANOV, Stupino, Moscow. .
Recommend to read
POURS… SLATE
Plastic film Yes simple arc of wire or branches is here and ready temporary mini-greenhouse over the bed, covering the plant from spring vagaries of the weather. However, protecting from...
CAMERA — UNDER the WATER
Resting on the sea, sometimes you want to capture on the memory of the underwater scenery, and special no box. Do not worry: if you have mask of the diver and a new plastic bag, this...