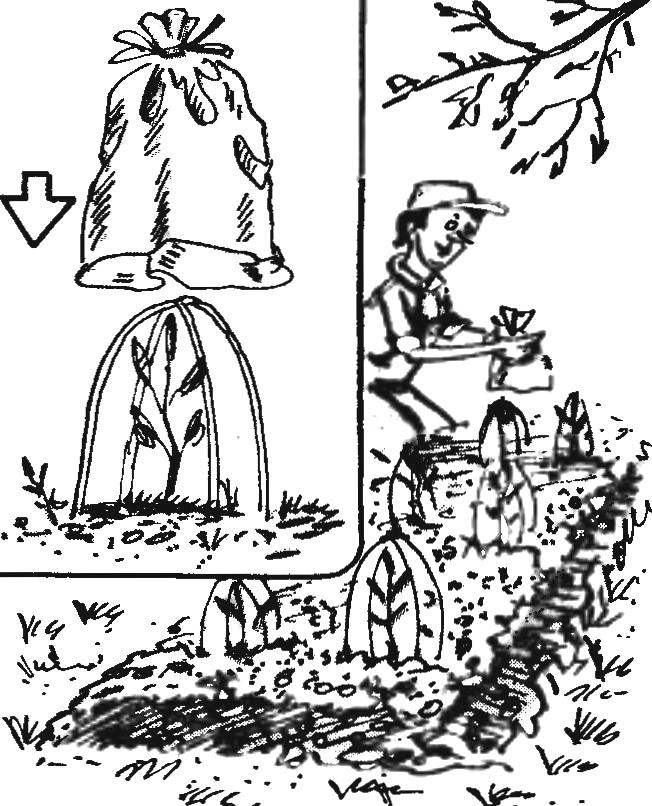 Seedlings of cucumbers and tomatoes planted in the middle lane, usually in an indoor soil — in greenhouses or hothouses. Unfortunately, the main material is plastic film, and the more glass that is needed on the site built has become in recent years very expensive.
To solve the issue, if the use existing on the farm of old plastic bags and make them individual parniczky for each Bush. As the frame is used metallicheskaja wire (or flexible rods).
P. IVANOV, Stupino, Moscow. .
Recommend to read
REPAIR MOTORCYCLE IGNITION SWITCHES
More than two years have passed since then, as I have installed it on your motorcycle "IZH-Jupiter 4" contactless ignition on the basis of voskhodovskogo generator, switch 262 3734 and a...
"REICHENBERG" — A PLANE FOR THE GERMAN BOMBERS
In 1943 the situation of the Reich was not yet threatening: the front was far from his borders, and the Wehrmacht, with varying success, was fighting on foreign soil. However those...