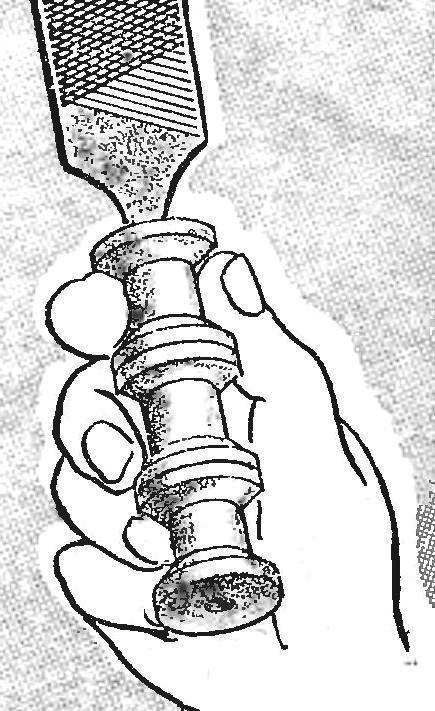 Files generally are available without handles, and the latter may not be available at the time of purchase. To make them yourself is not everyone's strength. But this method is available to all. You'll need only two-three empty spools from under the thread. Please note only that in the first need to expand the hole so that when the mounting shank of a file she didn't crack.
Recommend to read
Countersink for drill
Everybody knows to "hide" the head of the screw or nail, a hole must be countersunk. In a domestic environment this operation is usually large diameter drill. But it kvostik drill does...
THREAD INSTEAD OF TAPE
No, the Council is not for Amateurs. Although for them, too, because everybody who is going on the road, among other things, I'll try not to forget the needle and thread may come in...