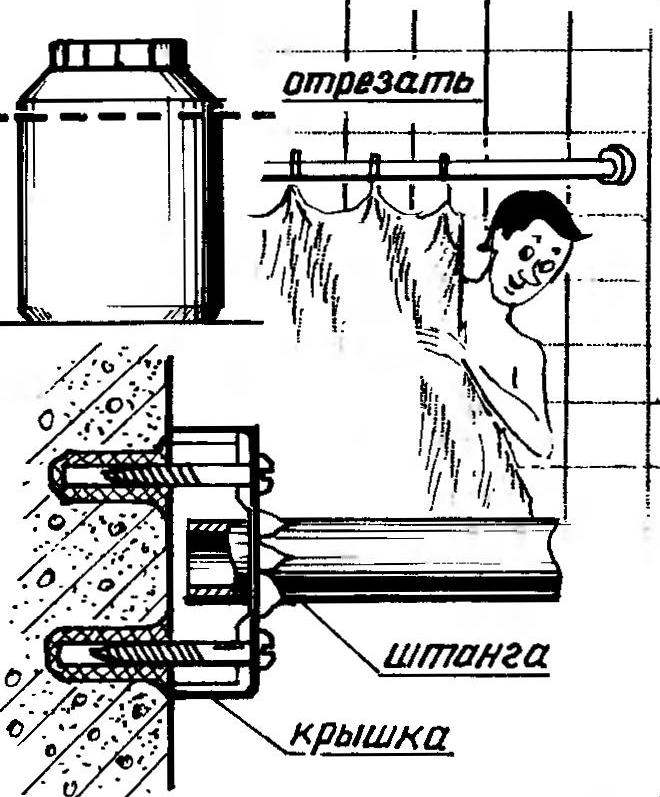 I want to suggest a simple method of fixing the bathroom rod for plastic curtain. After the repair you have lids from plastic jars, for example, from the Bustilat. They are easy to turn in the flanges, securing the wall using two screws in the prepared holes with the dowels. In the middle of the covers under the rod diameter is cut out seat (the petals can even be removed). By the way, and the Bank itself with a severed neck can serve as a temporary container or flower pot.
Recommend to read
COMPACT WALK-BEHIND
Homemade cultivator it is desirable to make universal, so it can perform various agricultural operations. However, to create a design that is optimal for any work at the farm, is not...
If many keys
Do not you find that a bunch of keys in your pocket slizhkom became cumbersome? Solder them in pairs, and it will be much more compact and easier to use. The keys are connected to a pair...