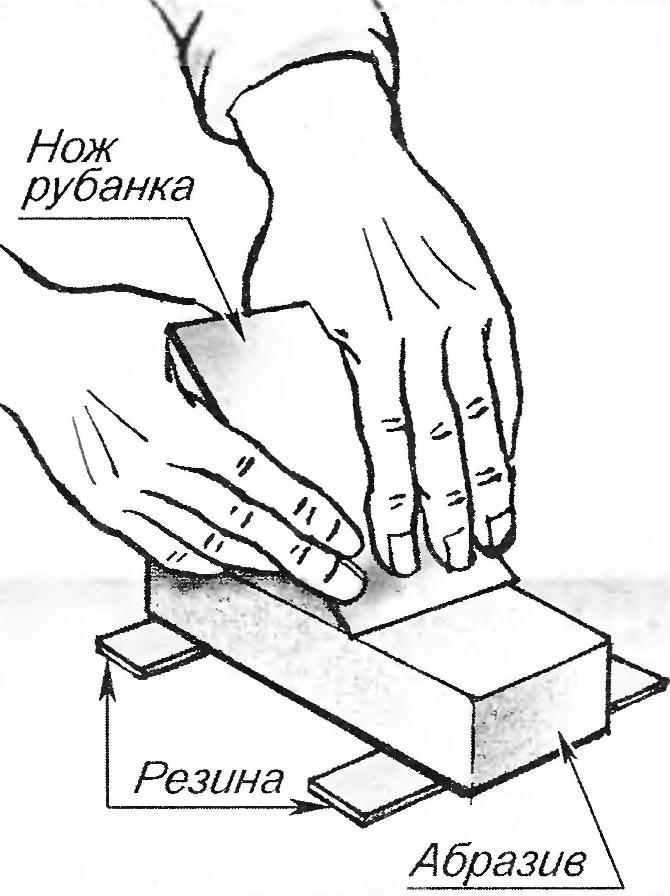 Knife planer should have a perfect sharpness, so then it has to be sharpened. It is usually the abrasive on a flat block, which strives to glide along the table, from which straying to the required angle.
However, the bar will freeze in his tracks if he put the rubber strips.
Recommend to read
BAR PLUS BAND
When processing large surfaces of metal or wood, each master uses to fasten sandpaper to any device. One of the simplest: a piece of wood, girded with a rubber ring This method is...
BLACK SEA SHALANDA
"...The barge is loaded mast and folded sail, half pushed into the sea, floated on a light wave... The boys came over and, without much difficulty pushing the barge, jumped into...