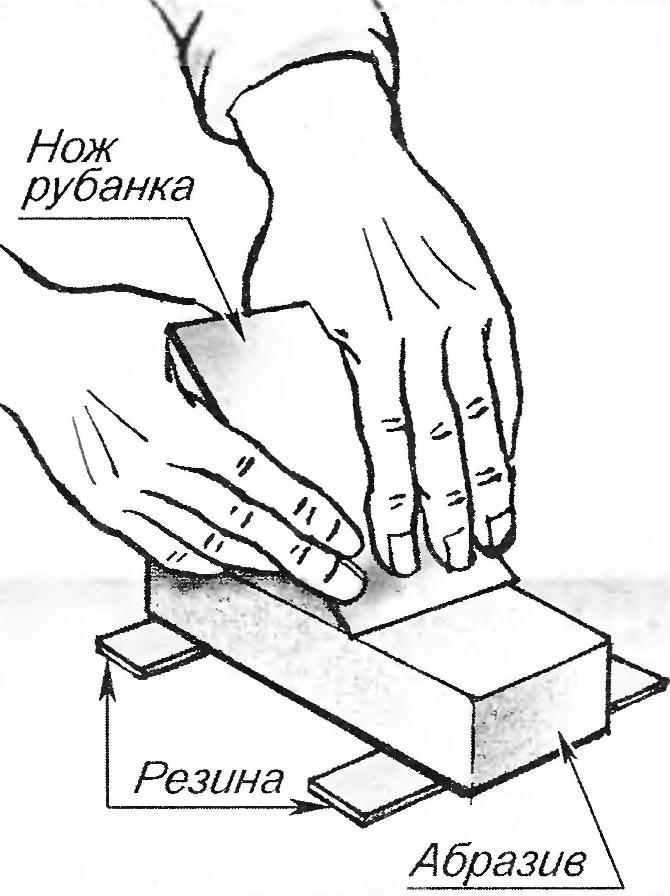 Knife planer should have a perfect sharpness, so then it has to be sharpened. It is usually the abrasive on a flat block, which strives to glide along the table, from which straying to the required angle.
However, the bar will freeze in his tracks if he put the rubber strips.
Recommend to read
"WE NEED BOOTS HEM"
Any new boots at the beginning, on one foot, because they are made on the same block. And the first time they have to break in order to mold them left and right. But it will not do in...
AWL INSTEAD OF SCISSORS
You should not use a sharpened knife or scissors for cutting sandpaper. You only blunted their blades. Easier and more effective to cut the sandpaper with an awl or other sharp object on...