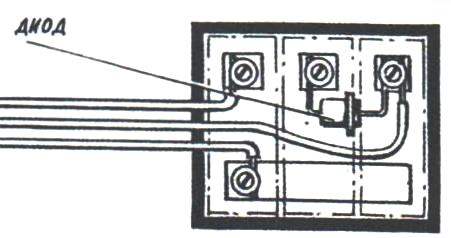 As a rule, in all our homes – three-wire system on the chandeliers, combined with the series switches, providing three options of illumination. For patipanno chandeliers – two, three and five of the included shades. However, if you buy three buttons switch and connect a powerful diode as shown in the figure, the options you enable will turn out much more: two in polygala; two; three; two in polygala plus three, and five shades.
Recommend to read
SNOW TOBOGGAN
As in Yugoslavia, the southern country, fanned by the warm winds of the Adriatic, also like to ride a mountain on sleds? Love! And even come up with their design is such that it can g be...
SIMPLE AND EASY
Quick-drying underwear in the kitchen over the gas stove, but there comes a time dining, and hanging over your head, it begins to deliver visible discomfort. And fresh cloth easily...