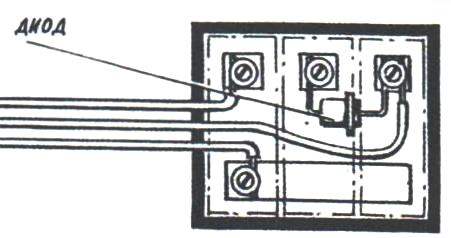 As a rule, in all our homes – three-wire system on the chandeliers, combined with the series switches, providing three options of illumination. For patipanno chandeliers – two, three and five of the included shades. However, if you buy three buttons switch and connect a powerful diode as shown in the figure, the options you enable will turn out much more: two in polygala; two; three; two in polygala plus three, and five shades.
Recommend to read
DESTROYERS OF THE XXI CENTURY
In the early 1980s, the years of the cold war at sea has reached its climax. The unprecedented growth of the Soviet Navy — qualitative — inspired West well-founded fear. The USSR not...
LADA REVOLUTION
This car was first shown at the Moscow international motor show in August 2003. Race car was the prototype of the new monoclass — National racing series AVTOVAZ, designed for circle...