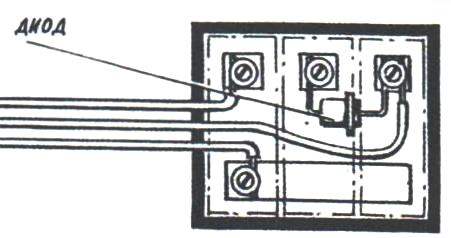 As a rule, in all our homes – three-wire system on the chandeliers, combined with the series switches, providing three options of illumination. For patipanno chandeliers – two, three and five of the included shades. However, if you buy three buttons switch and connect a powerful diode as shown in the figure, the options you enable will turn out much more: two in polygala; two; three; two in polygala plus three, and five shades.
Recommend to read
CANDLESTICK… ON THE WALL
There is a great variety of candlesticks, but usually — in the desktop version. Meanwhile, very nice to look at here this wall option, it is available for self-production: after all,...
THE SOUND CONFIRMS THE COMMAND
Simple circuits sound LEDs turn on electronic devices In Amateur practice, it is frequently necessary to announce the inclusion of any homemade or industrially produced household...