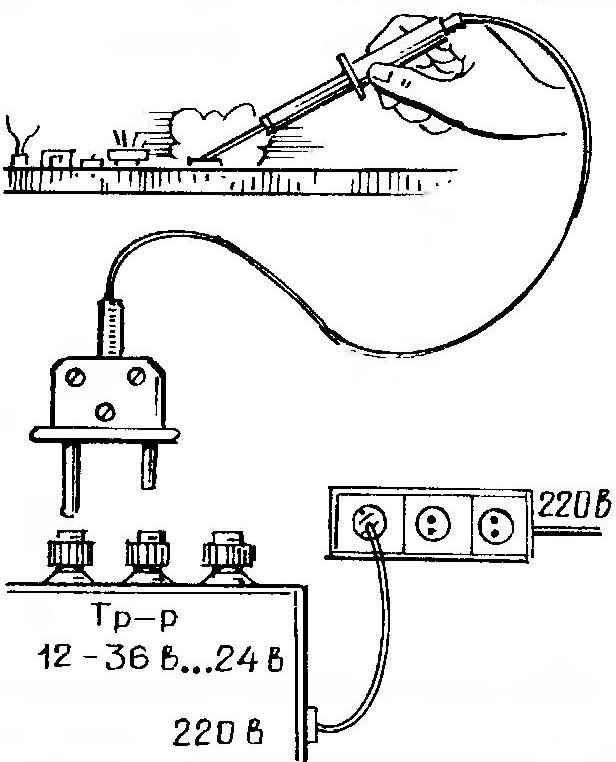 On the switchboard garages, workshops and home labs often use the same sockets to connect consumers designed for high (220 V) and low (12V) voltage. The danger is the inclusion of 12-volt device in a 220-volt outlet.
To avoid this, I propose to modify the 12-volt plug as the most "risky" of an erroneous connection to the high voltage. All sorts of labels and tags eventually disappear. But if the single pin plugs somewhat shortened — it will be a constant visual reminder.
A. VINOGRADOV, Mogilev
Recommend to read
MACHINE FROM HAND DRILL
Those who had to work with small parts, you know how hard it is to drill holes in them, the axes of which would be strictly perpendicular to the plane. The slightest imbalance leads to...
"SKYSCRAPER" CARAPINA
It appears that the model of the master of sports of the international class from Murmansk A. Carapina can rightly be considered the perfection of technique in the class of S1A and...