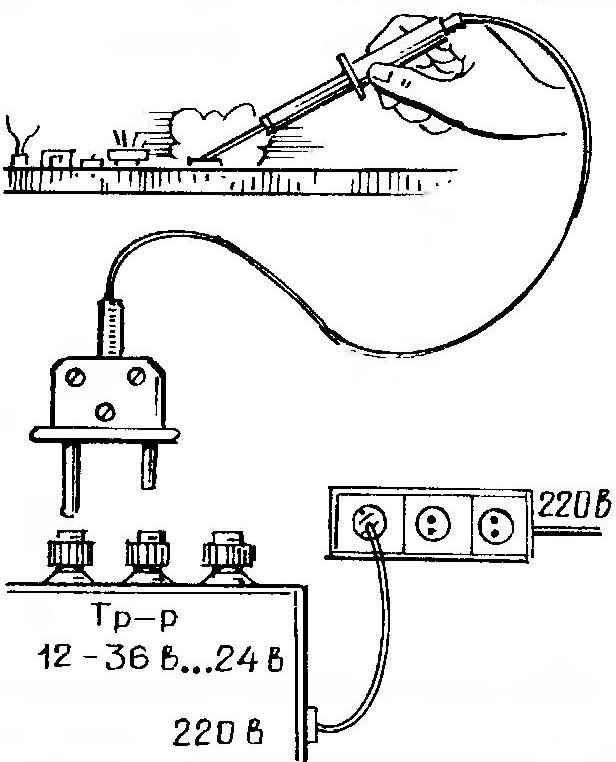 On the switchboard garages, workshops and home labs often use the same sockets to connect consumers designed for high (220 V) and low (12V) voltage. The danger is the inclusion of 12-volt device in a 220-volt outlet.
To avoid this, I propose to modify the 12-volt plug as the most "risky" of an erroneous connection to the high voltage. All sorts of labels and tags eventually disappear. But if the single pin plugs somewhat shortened — it will be a constant visual reminder.
A. VINOGRADOV, Mogilev
Recommend to read
ON THE TRACK "MIRAGE"
Usually when we in the club EN-route modeling at the Tushino syt in the beginning of the school year come the newbies, they are already at the first lesson confides that they want to...
TYPE – REFRIGERATOR
Paying attention to how efficiently use a limited volume of the refrigerator, offer to install in small apartments, cabinets for tools or business details on the inner sides of the doors...