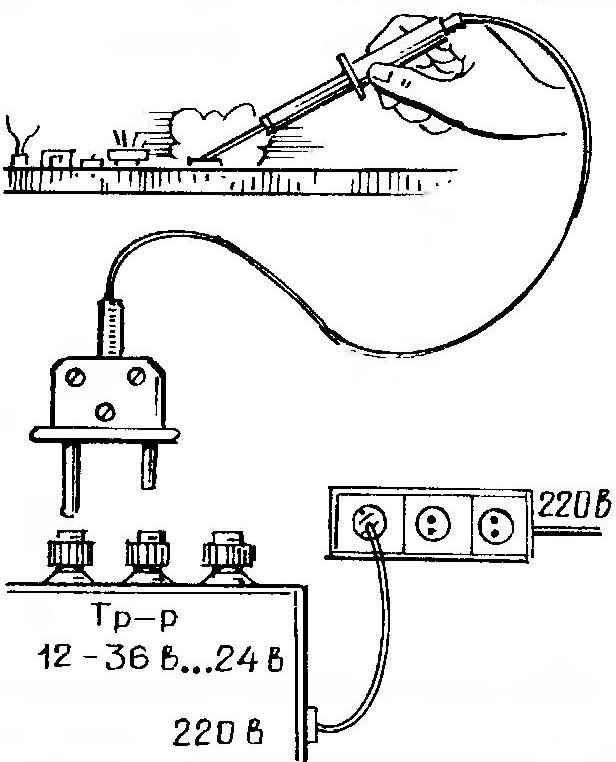 On the switchboard garages, workshops and home labs often use the same sockets to connect consumers designed for high (220 V) and low (12V) voltage. The danger is the inclusion of 12-volt device in a 220-volt outlet.
To avoid this, I propose to modify the 12-volt plug as the most "risky" of an erroneous connection to the high voltage. All sorts of labels and tags eventually disappear. But if the single pin plugs somewhat shortened — it will be a constant visual reminder.
A. VINOGRADOV, Mogilev
Recommend to read
MINI-UNIVERSAL
For many operations performed in the training workshops and technical circles, very comfortable would be portable universal tool like dental drill. However, to acquire such is almost...
PROTOTYPE -HOURGLASS
The Romanian magazine "Technium" offers a diagram of the electronic timer operates on the principle of the 5-minute hourglass clock every minute. The indication to carry out the LEDs....