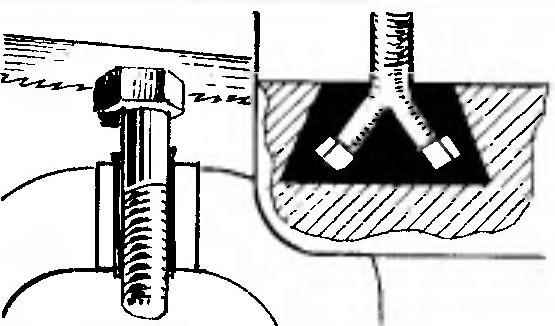 Cast in many industrial products have long been used mortgages (anchor) bolts with special heads, such that not only pull, but rotate can't.
With the advent of high strength composite self-hardening compositions that bolt you can "lay" in the body of the finished product (plastic or metal) and making it pre-nest, and then simonaityte.
Recommend to read
IZHEVSK "PLANET"
Izhevsk is widely known in Russia as one of the centers of the masters on the hardware and gunsmiths. And, in spite of "perestroika", the city tries not to lose centuries of acquired...
WITH A BEAUTIFUL HEAD
Is all sorts of advice was on the use of caps and lids from unnecessary bubbles and tubes. Here's another — receiving beautiful shaped heads of bolts or nuts. Look at the picture....