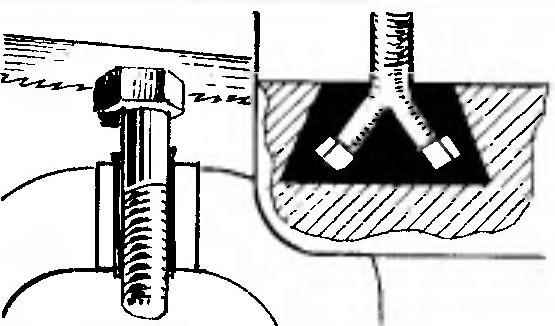 Cast in many industrial products have long been used mortgages (anchor) bolts with special heads, such that not only pull, but rotate can't.
With the advent of high strength composite self-hardening compositions that bolt you can "lay" in the body of the finished product (plastic or metal) and making it pre-nest, and then simonaityte.
Recommend to read
"HOME" FOR PENCILS
The cosmetic industry offers its products to increasingly beautiful and elegant plastic packaging, which after use sometimes simply a pity to throw away. That's one of the tips of...
CALIPER
Among the tools and devices for measuring the internal diameter of pipes and other cylindrical bodies is probably the most simple. Made of plywood, plastic or metal, cut an isosceles...