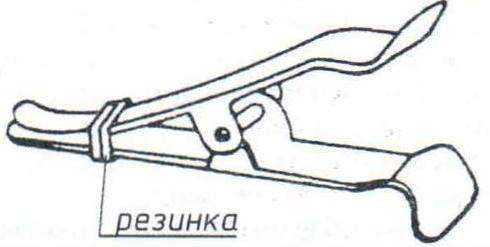 In many miniature clamping devices, from popular with electricians and ham radio "crocodiles" for the temporary connection of the conductor to all kinds of clothes pegs – used twisted or flat spring, which at the wrong time can break. In this case, will help out any band, is wound in the jaws of the clamp, as shown in the figure.
Recommend to read
HAND, AND AS LARGE
Commercially available small vise with a clamp to hold or to tighten to the table — depending on the workpiece. However, along with this advantage there is a disadvantage: if we clamp...
HOT ON NAILS
This is an original and extremely simple device can perform a dual role: the stand, which is convenient to put hot pot, and a kind of roster that prevents it from cooling. In the latter...