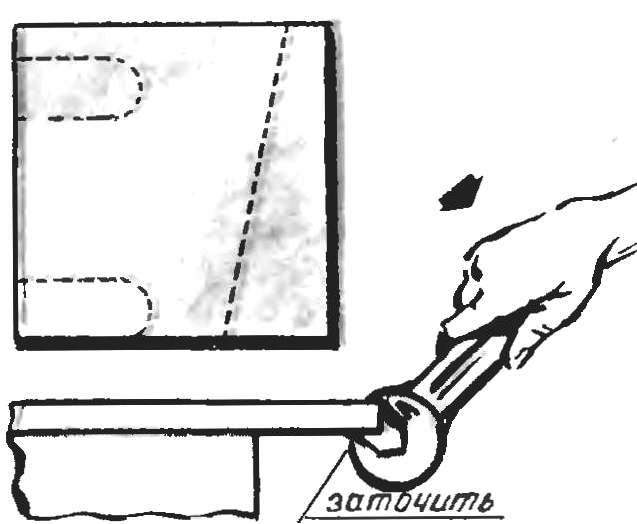 To make cutting tile easy method "cleavage", using a common wrench size for the nut which is 1…3 mm greater than the thickness of the tile. To speed the lower edge portion of the key need to sharpen.
E. FEDOROV, Zaporozhye
Recommend to read
TWO-HANDED BARREL…
To lift and move manually to a large barrel and it is not easy and inconvenient: not to hold on. Meanwhile, equip it with a pair of convenient handles very easy. Do in the side wall at...
MEASURES THE BOLT…
To permit sheet metal, need metal shears and a line with the Scriber for drawing cut lines. And if you can see the curved workpiece? Use the bolt or stud of suitable length, as shown in...