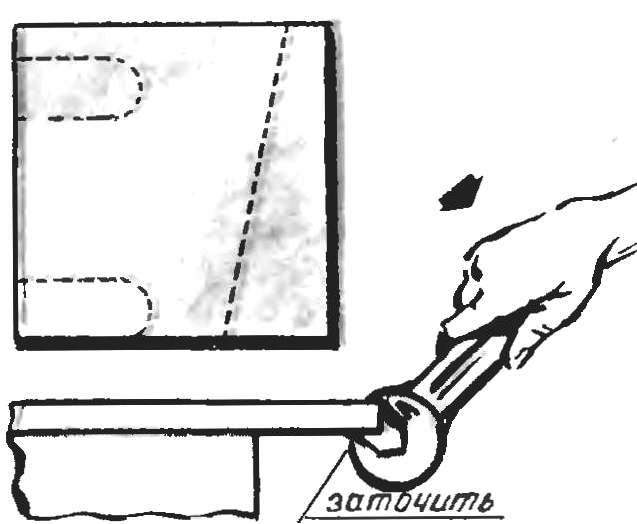 To make cutting tile easy method "cleavage", using a common wrench size for the nut which is 1…3 mm greater than the thickness of the tile. To speed the lower edge portion of the key need to sharpen.
E. FEDOROV, Zaporozhye
Recommend to read
THE LAYOUT WITHOUT A TEMPLATE
Usually machines, mechanisms and assemblies during installation is fixed to the mounting surface or Foundation of several bolts. The centers of the bolt holes, usually marked with...
BRAKING IN A NEW ROLE
Not so quickly wear out brake disc of a passenger car. But there comes a time when this detail is replaced by new, and old simply thrown in the scrap. Meanwhile, the used drive can find...