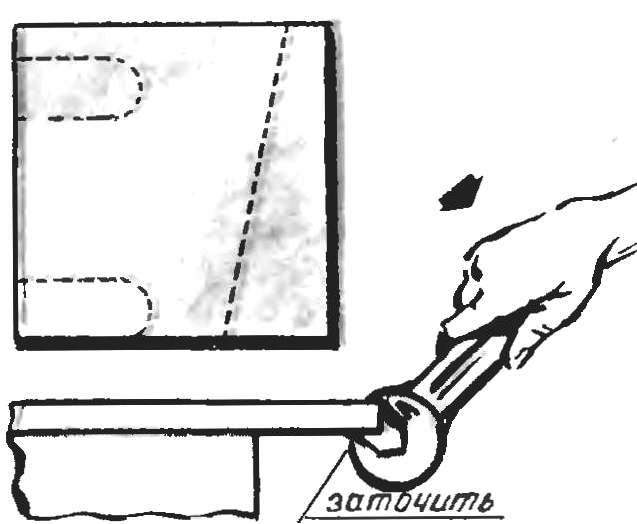 To make cutting tile easy method "cleavage", using a common wrench size for the nut which is 1…3 mm greater than the thickness of the tile. To speed the lower edge portion of the key need to sharpen.
E. FEDOROV, Zaporozhye
Recommend to read
AND THE TRACK, AND DRAINAGE
Our journal has several articles dedicated to the subject of the application with the use of such waste material, as various bottles. We return to this theme, offering our readers the...
TOY TABLE
I have another homemade. As a prototype for my toy I took Bogorodskaya toy "blacksmiths", and replaced the movement mechanism with parallelogramma on the mechanism of the two...