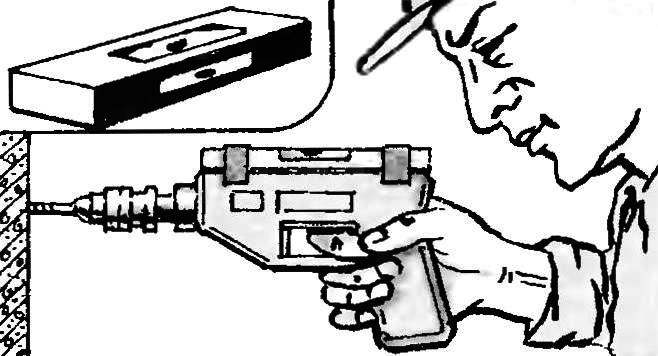 To withstand the strictly perpendicular direction when drilling holes in the wall or to any vertical surface— just attach to a drill with tape or duct tape carpenter's level. His shifty air bubble in a glass tube, show that you have not rejected the tool from the horizontal.
Recommend to read
CUTTER FOR ADHESIVE TAPE
Sticky tape is recently widely used. PI need to pack anything, connect, restore, attach — we resorted to duct tape. If you make a simple device for cutting the tape, use the roll becomes...
THROUGH THE BAR
It is not easy to drill pipe, clamped it in a vise and nukernel. The task will be made easier if you resort to using a small block of wood. It is administered in the Vice with the tube...