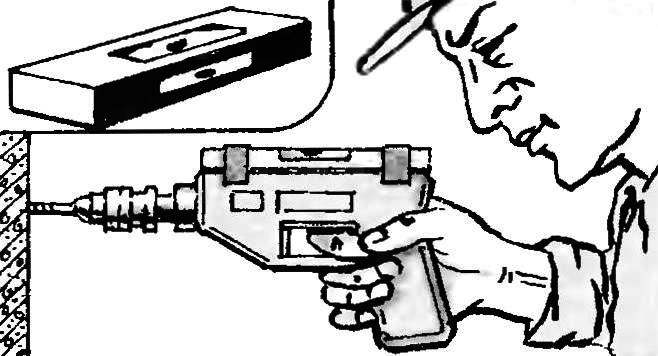 To withstand the strictly perpendicular direction when drilling holes in the wall or to any vertical surface— just attach to a drill with tape or duct tape carpenter's level. His shifty air bubble in a glass tube, show that you have not rejected the tool from the horizontal.
Recommend to read
LABEL-TIP
How momentous or simply memorable moments are stored in the slides, carefully Packed you in the plastic frames that are stacked in a special or adapted under them boxes. To organize or...
SAWMILL ON THE TABLE
Very often the modeller and the young designer may need to saw a block of foam into a thin plate. The easiest way to do the proposed adaptations. The sheet of plywood with a thickness of...