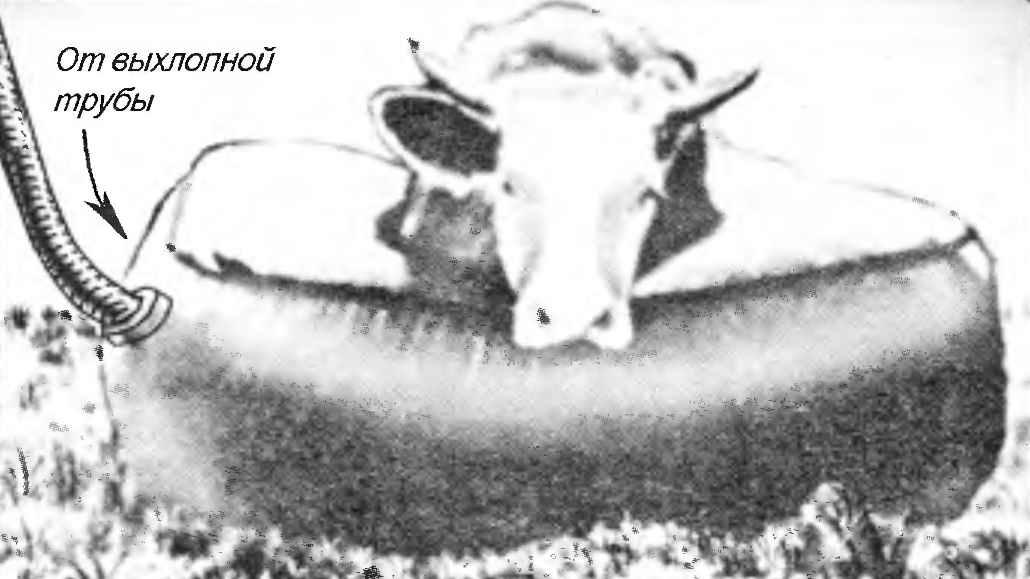 What only unexpected use is not find the inflatable design of modern soft materials. The picture shows developed by one of the Australian firms soft "Jack" to lift the weakened animals.
Unusual lift easily pumped, even from the exhaust pipe of a nearby vehicle.
Recommend to read
MINI PLANER
For processing small crafts of wood and plywood a very handy tool may be Rubanchik, which is easy to make yourself.   The housing 1 (see Fig.) cut out of copper or bronze with a...
DRYING CELLARS
Effectively dry cellar will help the old 10-litre bucket in the bottom is drilled several holes or instead of the bottom is placed a large mesh and a bucket is installed in the cellar...