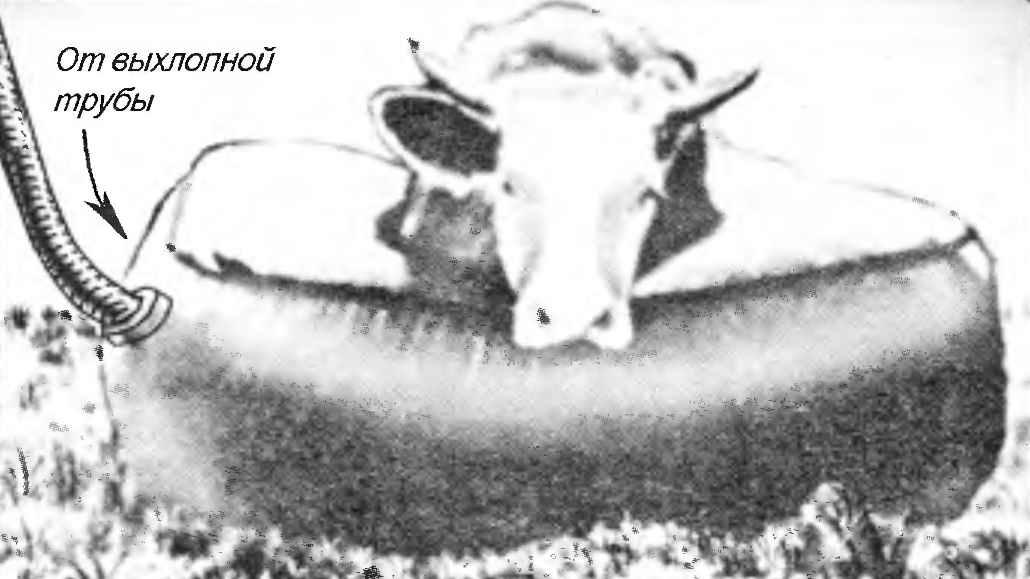 What only unexpected use is not find the inflatable design of modern soft materials. The picture shows developed by one of the Australian firms soft "Jack" to lift the weakened animals.
Unusual lift easily pumped, even from the exhaust pipe of a nearby vehicle.
Recommend to read
CLAMP "THREE WOOD"
When gluing different items instead of the clamp you can use a clamp consisting of two strips, wire and click. The arrangement of such clamps can be seen from Fig.   S. FEDORENKO, g....
RETURN TO BOOMERANG
Today the state of technical creativity of pupils, I think we all know — it is deplorable. And even a talented teacher to inspire children is becoming increasingly difficult. One of the...